Reps Urge NYSC to Stop Collection of N4,000 Call-Up Fee
---
---
House of Representatives probed NYSC N4,000 call-up letters charge. Rep says it appears insensitive and exploitative.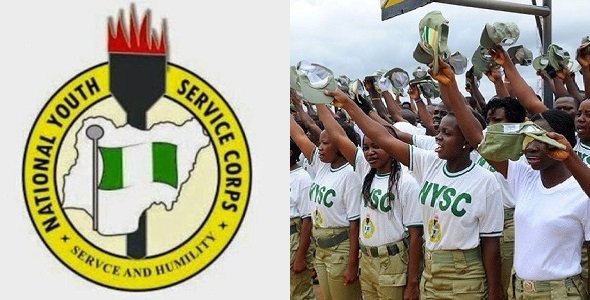 THE House of Representatives, yesterday, began a probe into the alleged N4,000 to be collected by the management of the National Youth Service Corps, NYSC, as registration fee from corps members.
Also, the Nigeria Financial Intelligence Centre, NFIC, Bill scaled through third reading in the House.
The House, based on the allegation, urged NYSC to suspend forthwith the policy requiring prospective NYSC members to pay the amount with effect from 2015 before accessing their call-up letters.
Hassan Saleh (PDP, Benue), who sponsored the motion, expressed concern over "recent advertorials in some national newspapers that with effect from 2015, corps members will be required to register online with a fee of N4,000 to be able to access their call-up letters as an alternative to going to their various schools to collect the letters."
He said: "As laudable as the idea of sending call-up letters through the internet may be, the decision requiring fresh graduates to cough out N4,000 to access letters appears insensitive and exploitative."
However, just as the presiding officer, Emeka Ihedioha was about calling for voice vote on the matter, Uzo Azubuike (PDP, Abia), came up with a Point of Order, saying the Public Petitions Committee, which he chairs, was already on the matter.
After this observation, Ihedioha called on the Chairman, Rules and Business Committee, Albert Sam-Tsokwa (PDP, Taraba) to guide the House.
Sam-Tsokwa explained that since the public petitions committee had began investigating the matter, the honourable thing to do was for the motion to be withdrawn.
Ihedioha ruled that Commi-ttee on Youth Development and the sponsor of the motion be invited to be part of the panel that will conduct a session on the matter.
NFIC Bill
Also, a bill that seeks to establish NFIC, yesterday, passed third reading at the House of Representatives.
Moving a motion for its third reading, House Leader, Mulikat Akande-Adeola, said when established, NFIC would be responsible for receiving, requesting, analysing and disseminating financial intelligence reports and other information to law enforcement, security, intelligence agencies and other relevant authorities.
Majority of the lawmakers voted in favour of passing the bill for third reading.
The House had last Wednesday adopted a report of the Committee on Drugs, Narcotics and Financial Crimes, which recommended establishment of the centre.
Subsequently, the House had on Thursday raised a six-man committee to meet with the Senate with a view to harmonising the positions of the two chambers on the adopted report.
The harmonisation committee would be led by Sam-Tsokwa, while members of the committee included Jagaba Adams Jagaba, Emmanuel Udende, Nnenna Elendu-Ukeju with two other lawmakers.
The committee was given two weeks within which it should meet with the Senate and get back to the House.(VANGUARD)