OAU Officially Announce New Regime of Charges
---
Last Updated on
---
OAU Officially Announce New Regime of Charges: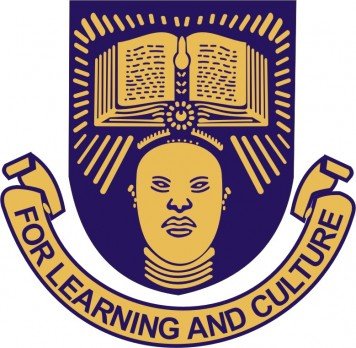 This is to inform members of the University Community that, Senate, at its meeting of Tuesday, 6th May, 2014, considered and approved a new regime of charges for Fresh Students for 2013/2014 academic session.
The attention of the University Community is hereby drawn to the fact that Obafemi Awolowo University is presently the only Federal university with the lowest student charges in the country and the whole of Africa and efforts to review the charges have been in the pipeline for some time now.
The University therefore considered it imperative to take further action at this point in time if our University must continue to be reckoned with in the committee of great universities in the provision of quality and competitive academic curricula and up-to-date infrastructural facilities.
Indeed, the University Administration did a comparative analysis on the regime of charges in other Federal universities in the country and it was discovered that the charges paid by students in OAU were not only ridiculously low but have become very unsustainable if our University is to survive. In addition to the foregoing, the following reasons have therefore made it imperative for the new regime of charges to be introduced:
The cost of education has risen worldwide.The overhead cost allocation and subvention received from the Federal Government has dwindled by over 50% compared to what the University received five years ago.
Despite the decrease in the overhead allocation from the Federal Government, inflation has eaten deep into the meagre allocation to the University and therefore makes the current charges paid by students unsustainable.
Online registration/verification of student data/information/certificates, which is cost intensive, is being introduced to cut down on the wastage of resources and the time students use to queue endlessly for verification in their different Faculties.
Sequel to the decision of Senate, returning undergraduate students, though not affected by the new regime of charges, expressed concern and this led to the interaction of the University Administration with the Student Union leaders-elect comprising the Central Executive Council, the leadership of the Student Representative Council, the Hall Executive Councils and other stakeholders such as the Association of Campus Journalists.
At the three interactive sessions with the student representatives, the students initially insisted that there should be no increase in charges at all, but when they later realized how ludicrous their position was, they eventually pleaded for a reduction in the charges and the University Administration considered the pleas and effected some reductions in the charges.
The University Administration is hereby soliciting the understanding and support of all members of the University Community and other stakeholders as the new regime of charges takes effect.
TAGGED: www.oauife.edu.ng | Obafemi Awolowo University : OAU