OAU Indicts Sex-For-Mark Professor, Suspends him Indefinitely
---
Updated on by Olusegun Fapohunda
---
Obafemi Awolowo University, OAU has suspended Prof. Richard Akindele, whose telephone conversation in which he demanded for sex from a female student was recorded and released on social media.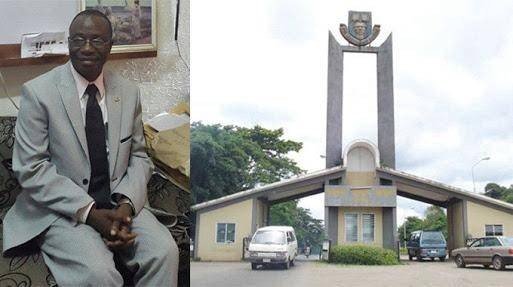 The investigative panel set up by the management of the Obafemi Awolowo University, Ile-Ife on the "sex for mark" scandal involving one of the academic staff of the university, Professor Richard Akindele, has indicted him and recommended him for immediate suspension.
Also see: OAU Professor Allegedly Demands Five Sex Dates to Pass Female Student [AUDIO].
A member of the committee who pleaded anonymity confided this to Daily Trust's correspondent in Osogbo on Wednesday.
He said:
"the committee set up by the management of OAU to investigate Professor Akindele sex scandal has submitted its report. The committee indicted him and recommended him for immediate suspension. That is the preliminary findings anyway. The committee still want to meet the student that was involved. Once the lady appears, the committee will recommend appropriate sanction."