OSCOHTECH Entrance Exam Schedule & More 2023/2024
Ogun State College Of Health Technology (OSCOHTECH) Entrance Examination Schedule for the 2023/2024 Academic Session.
Ogun State College Of Health Technology (OSCOHTECH) has announced the entrance exam schedule for the 2023/2024 academic session. The exams, set to run from 14th to 16th August 2023, include Technician, Diploma, and Certificate Programmes. Subjects vary each day, and the Computer-Based Test (CBT) will be held at the College E-Library from 8am to 12noon.
---
Updated on by Olusegun Fapohunda
---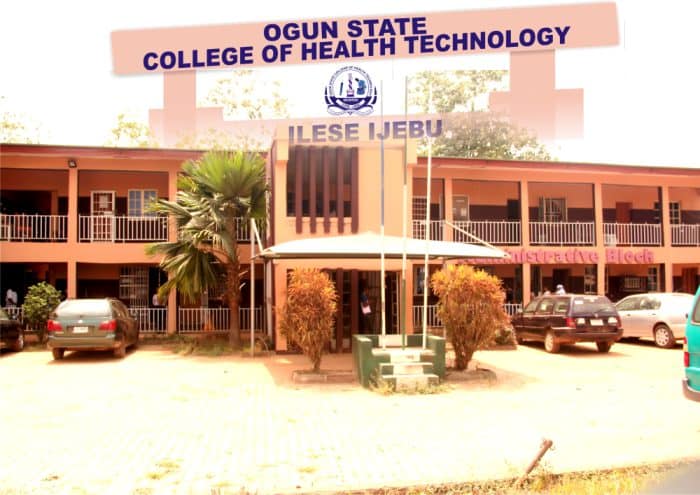 If you are one of the ambitious souls who has applied to the Ogun State College Of Health Technology (OSCOHTECH), Ilese-Ijebu, then get ready to take the next step on your academic journey. The schedule for the entrance examination for Certificate, Diploma, and Technician programmes for the 2023/2024 academic session is out, and your time to shine is here.
OSCOHTECH, a renowned institution focused on health education, offers a diverse range of programmes. Here's everything you need to know about the upcoming entrance examination, from dates to venue.
Entrance Exam Date: Mark Your Calendar
The Ogun State Polytechnic of Health and Allied Sciences, Ilese-Ijebu has confirmed that the Screening/Entrance examination for the 2023/2024 admission exercise will take place from Monday, 14th of August, 2023 to Wednesday, 16th of August, 2023.
Examination Schedule:
Here's the detailed schedule to ensure you know exactly when your opportunity beckons.
Day 1: Monday 14th August, 2023
Community Health
Junior Community Health
Day 2: Tuesday 15th August, 2023
Pharmacy Technician
Medical Laboratory Technician
Day 3: Wednesday 16th August, 2023
Other Technician Programmes
Diploma and Certificate Programmes
Mode, Venue, and Timing:
Mode of Examination: Computer Based Test (CBT)
Venue: College E-Library
Time: 8am – 12noon (please check the screening slip for your actual scheduled time)
How to Retrieve Your Examination/Screening Slip:
All applicants are advised to log on to the application portal to print their examination/screening slip. This vital document contains information about the specific timing for your test, so don't forget to keep it handy!
Conclusion: Get Ready to Thrive at OSCOHTECH
The entrance examination is the gateway to an enriching educational experience at OSCOHTECH. It's more than just a test; it's the first step in shaping your future in the health technology field.
Make sure you have everything ready, from your examination slip to your preparations, and approach the examination with confidence and determination. OSCOHTECH awaits you, ready to mould your talents and set you on a path to success in the world of health and technology.
Remember, the examination dates are set, the venue is ready, and the time is ticking. Your future is calling at Ogun State College Of Health Technology, Ilese-Ijebu. Are you ready to answer?