Ondo State University of Science and Technology, OSUSTECH mid-semester break commencement date and resumption date.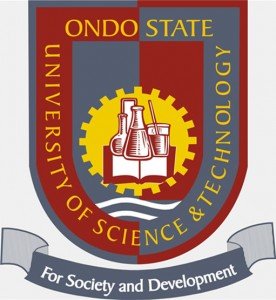 The management of the Ondo State University of Science and Technology (OSUSTECH) has directed all students of the institution to proceed on a two (2) weeks semester break.
OSUSTECH Semester Break
This is to inform all students and the entire University Community that the Vice-Chancellor has on behalf of Senate, granted approval for the extension of the current mid-semester break by an additional two (2) weeks with effect from Monday, 12th July, 2021. This dispensation is to enable Management to conclude work and arrangements embarked with the host communities to provide adequate security measures in the metropolis.
The University Management has also set up a Committee for the purpose of collating data on student hostels in Okiti pupa metropolis with a view to establishing a data bank on the hostels and to work out necessary security measures with the hostel providers to protect the lives and property of students and to curb insecurity in the Communities
It is pertinent to note that some students have not paid up their tuition 18 months after the commencement of the 2019/2020 session, Council and Management frowns at the attitude of this category of students, some of who have collected the fees from their sponsors. The University Management therefore warns all students to pay up all outstanding school fees before the resumption date of 26th July 2021.
The University wishes to inform all that it has gotten wind of the plan of some students, who refused to pay their school fees, to cause frictions in the system. For the avoidance of doubt. Management has put in place necessary arrangements to prevent any defaulting student from writing the 2019/2020 second semester examinations, and any attempt to further disrupt the academic calendar will be dealt with sternly
The University Management hereby promises to continue providing the enabling environment for teaching and research and therefore solicits the cooperation of staff, students, and stakeholders in that regard.