NUT Attributes Children's Poor Reading Culture on Parents
---
---
NUT attributes children's poor reading culture on parents.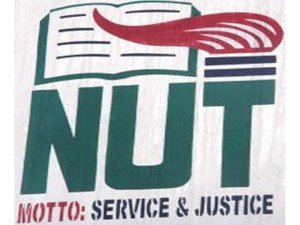 The chairman of Nigeria Union of Teachers, Comrade Adesegun Raheem has attributed the extinction of reading culture to the neglect of parents' responsibilities on their children.
He disclosed this in an interview with LEADERSHIP while speaking on the low rate of reading among students in our society.
According to him, parents have indulged their responsibilities to the extend that most of them don't know how their children are performing in school. They have left the duty for the teachers alone.
The NUT boss stressed that the relationship between teachers and parents should be cordial and inter twinned, saying it would assist the students and also promote their reading habit.
"My advise is for the parents to go back to the olden days culture and they should stop buying gadget that will hinder their children from reading", he added.
Meanwhile, he promised to bring back the nobility of teaching profession and also ensured that all teachers in the state are computer literate.
"We have put in place some things that would benefit the teachers like sharing their views on social networking, seminal and workshop which will prepare them for promotional examination", he added. (Leadership)