Lassa Fever Fact Sheet & How to Prevent the Spread
---
Last updated on by Olusegun Fapohunda
---
Lassa fever is more deadly than the dreaded Ebola, Read some steps to prevent the spread of the fatal viral disease here.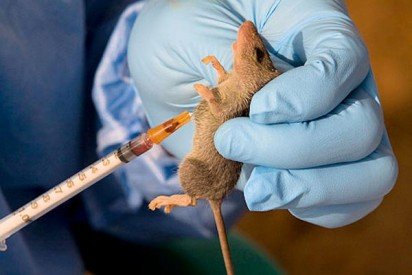 Lassa fever is a sudden onset viral illness that occurs in West Africa. The virus is transmitted to humans via objects and food contaminated with the virus, or direct contact with the feces and urine of an infected rat.
It can also be transmitted person-to-person through contact with secretions and excretions of someone who is infected.
EPIDEMIOLOGY
Lassa Fever is an Acute Febrile disease caused by the Lassa virus. Lassa Fever occurs more often in the dry season, rather than in the rainy season. The multimammate rat (Mastomys natalensis) is the reservoir host of Lassa fever.
PREVALENCE
Incubation Period: Is about 10 days but can range from 6-21 days.
Cases have been reported in some states in Nigeria in January 2016 which includes Bauchi, Kano, Nassarawa, Niger, Rivers, Taraba, Edo and Oyo. "The total number of suspected cases so far reported is 91 with 35 deaths. Case fatality rate varies from as low as 1%-25% to as high as 50%.
TRANSMISSION
Exposure to excreta of infected multimammate rat via direct exposure (to the excreta) of the rat.
Human to human spread by direct contact with the blood, urine, faeces, or other body fluids of an infected person.
Person-to-person transmission occurs in both community and health care settings, through contaminated medical equipment, such as re-used needles.
Sexual transmission of Lassa virus has been reported.
CLINICAL PRESENTATION
Mild onset over days: – Fever, malaise, headache, myalgia, arthralgia, prostration
Gastrointestinal symptoms common: – Anorexia, nausea, vomiting, diarrhea, abdominal pain
Cough, dyspnea, chest pain may be seen
Central nervous system in late stages: – Agitation, confusion, tremor to coma and convulsions
Hemorrhage: – Gastrointestinal, conjunctival injection/sub-conjunctival hemorrhage
"Classic" presentation: – fever, neck/facial swelling, bleeding (under the skin)
Deafness is a common sequel, up to 1/3 cases
PREVENTION OF LASSA FEVER
Promote good personal and environmental hygiene by:
Regular Hand Washing and disinfection when necessary.
Avoiding contact with rats
Keeping the house and environment clean and disposing garbage far from the home
Covering all foods and water properly
Cooking all foods thoroughly
Storing foodstuffs in rodent proof containers
Blocking all rat hideouts and fumigation against rats
Discarding any food suspected to have been eaten by rat
Avoiding contact with blood and body fluids while caring for sick persons
Storing grains and other foodstuffs in rodent-proof containers.
NOTE: ALL ITEMS THAT HAVE HAD POSSIBLE CONTACT WITH A CASE OF LASSA FEVER MUST BE THOROUGHLY DISINFECTED BEFORE REPEATED USE.
MSG Team.
Ace Your Exams: Join Our Online Classes For JAMB, WAEC, NECO & NABTEB Candidates