Redeemer's University School Fees Schedule 2021/2022
---
Last updated on
---
Redeemer's University, Nigeria, RUN school fees schedule for fresh and stale undergraduates for the 2021/2022 academic session.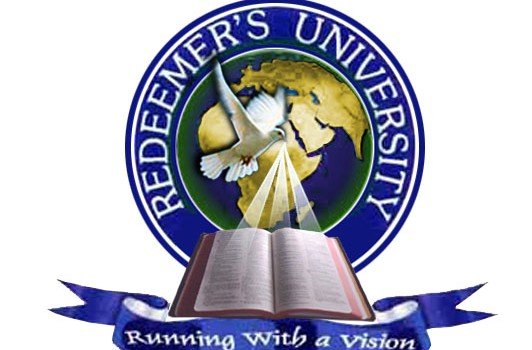 The management of the Redeemer's University, Ede, Osun State, has released the amounts payable as school fees by fresh and returning undergraduate students for the 2021/2022 academic session.
See also: Redeemer's University Academic Calendar for 2021/2022 Academic Year.
Redeemer's University School Fees Schedule
Follow the link below in case your device can't display the document above (Note: You will however need a device that is capable of opening PDF files to access the list).
***KINDLY NOTE THE FOLLOWING:
Fees paid are Non-Refundable
The University encourages full payment of fees on or before first-semester resumption. However, parents have the opportunity of paying fees in three instalments – 60% in first semester (40% on or before resumption, 20% before commencement of first-semester examination ), and 40% on or before second-semester resumption.
Entrepreneurial Fees are for 200 Level students only
Late Registration Fee of N10,000.00 (Ten Thousand naira) will be charged from 3rd week of the Semester
Meals are available at the Cafeterias on Campus on 'a la carte' basis. Parents could make appropriate prepaid arrangements with Cafetaria Management.
Scholarships are available forwards of RCCG Pastors, Workers and Members.
ATS Registration and ATS Lecture fees are for Accounting Students only
ATS Exam Fees are not included and will be paid by the students as appropriate
10% discount on Tuition is available for Parents who have more than one ward in the University and who are not members of RCCG. Forms can be downloaded online or collected from the Student's Accounts Unit of the Bursary.
All outstanding fees must be paid before the beginning of a new session.
Please note that the Family Forum levy is paid once at the beginning of the First Semester.
Students in Mathematical Department will not pay the Laboratory fees
Procedures for Payment of Redeemer's University Acceptance Fees, Caution and Medical Fees
On receipt of the letter of Provisional Admission:
Proceed to adms.run.edu.ng and log in with your JAMB number as Matric number, then type in your password
Click on admission status.
Click on pay acceptance fee (50,000) using any of the options below:

CARD Option: input card details and make payment (Only Master Card is acceptable)
Bank Account Option (Only U B A): Input account number and other necessary information. Note that Redeemer's University DOES NOT REQUIRE YOUR BVN FOR ANY PAYMENT
Bank Branch: Auto RRR is generated. Print out and take it to the bank for payment.
U S S D: -Select USSD Code Provider and type the code displayed on the system on your mobile phone. Follow the directions to make payment
Internet Banking: Select Internet Banking Provider and input the necessary card details to make payment
Remita: use if you have an account with Remit
Wallet: Select your wallet type OPAY or PAGA, supply details as required to make payment
Phone number: Input phone number and follow the directions to make payment

Print a copy of your receipt
Procedure for Payment of Redeemer's University Caution and Medical Fees
Same as that of Acceptance Fees
Procedure for Payment of Redeemer's University School Fees
Option 1: Through Remita (Card)
Proceed to the student portal for payment activation.
Check the box for Remita (card).
Check the box for "fetch fees for payment"
Input amount and check the box beside it for relevant fees.
Click on "Checkout"
Make payment with your ATM card details
Print a copy of the University receipt
Option 2: Through Remita (Bank)
Proceed to the student portal for payment activation.
Check the box for Remita (Bank).
Check the box for "fetch fees for payment"
Input amount and check the box for relevant fees.
Click on "Checkout"
Print or note the RRR generated
Proceed to bank and pay the amount on the invioce.
Collect Remita printout from the bank.
Logon to the portal and requery the transaction ( This step is mandatory)
Print a copy of the University receipt
Ace Your Exams: Join Our Online Classes For JAMB, WAEC, NECO & NABTEB Candidates