Senate Finally Pass a Resolution to End ASUU Strike
---
---
Senate Finally Pass a Resolution to End ASUU Strike:
Senate yesterday passed a resolution asking Senate President David Mark to engage President Goodluck Jonathan and officials of Academic Staff Union of Universities (ASUU) to end the four months strike that has shut Nigerian universities since July.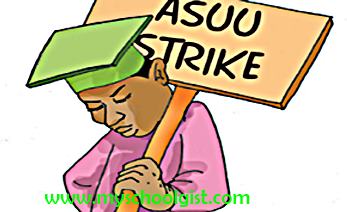 Senate also appealed to the striking university lecturers to suspend the industrial action to allow room for negotiations, in order to resolve the stalemate.
Senate resolution to empower Mark to lead the negotiation team with government and ASUU was based on a motion sponsored by a record 108 members, who fervently appealed to ASUU to call off the strike.
After an exhaustive debate of the motion, during which senators agreed that the agreement ASUU signed with government in 2009 was not implementable because of the cost implication, directed its committee on education to liaise with the Ministry of Education, National Universities Commission (NUC), ASUU and other stakeholders on how to proffer solutions and stem further strikes.
Mark blamed government officials, who represented government to sign the agreement with ASUU. His words: "It showed the level of people the executive sends to go and negotiate with ASUU.
"The Federal Government should call those it sent to sign the agreement because it was obvious those sent did not know their right from their left and ASUU took advantage of that to sign the agreement. It is obvious that it would be difficult to implement the agreement."
Mark also took a swipe at the acting Minister of Education, Nysom Wike, for saying that the strike would soon come to an end in a few months, adding: "The statement of the minister was totally uncalled for and insensitive to the situation on ground."
He, however, pleaded with ASUU to shift grounds on its demands and noted: "There is no winner and no loser as long as the strike continues and nobody will win; all of us will lose."
Earlier, Senate Education Committee Chairman, Uche Chukwumerije, in the motion informed his colleagues that the major demands of ASUU, as contained in the agreement, included payment of post-graduate allowance; teaching practice and industrial training allowances and honorarium.
Other allowances being demanded by the striking lecturers were post-graduate grants; external excess workload allowances; housing allowance; sabbatical allowance; sick leave allowance; injury allowance; provision of office accommodation; car allowance and funding of universities.
Senator Olusola Adeyeye, who is also a former lecturer, kicked against the demands of ASUU and explained that majority of the allowances being demanded were frivolous and not applicable anywhere in the world.
He said the economy of the country could not support the number of universities currently in operation and advocated for the introduction of education tax for all workers to fund education, adding: "But we must not allow the money to be consumed by bureaucracy."