Shekarau Meets with ASUP, COEASU to End Crisis
---
---
The Academic Staff Union of Polytechnics (ASUP) and the College of Education Academic Staff Union(COEASU) laud Ibrahim Shekarau, the new Minister of Education who assumed duty a few hours ago, for the combined meeting he held with the leadership of both unions.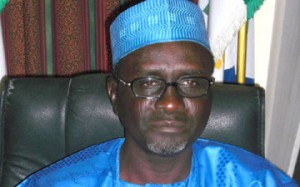 At the combine meeting, both unions tabled the grievances that had elicited an indefinite strike in the last 10 months.
ASUP's President, Chibuzo Asomugha who spoke on behalf of both unions, raised issues of polytechnic visitation white paper which was yet to be released by the federal government.
He also said both unions were aggrieved by the non constitution of governing councils of six federal polytechnics, including the report of the Needs Assessment of Nigerian Polytechnics which are yet to be implemented since 2012.
Asomugha equally bemoaned delay in amending the Polytechnic Act, adding that the last time such amendment took place was in 2004.
While advocating an end to dictonomy between degree programmes and Higher National Diploma (HND), he said setting up an independent commission, the National Polytechnic Commission would greatly reduce unrest in the sector.
Shekarau, in his response, appealed to the unions to prevail on their lecturers to go back to classroom, adding that the polytechnic sector which happen to be the engine room for national development could not afford to be under lock and key for so long.
He assured the affected unions of government commitment to the education sector, insisting that discussions could go on while the union suspended the strike.