Shekarau Resumes into House of Ruins, Can he Clean Up after Wike?
---
---
Shekarau Resumes into House of Ruins, Can he Clean Up after Wike?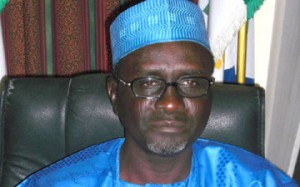 When Mallam Ibrahim Shekarau stepped into his new mandate as the Minister of Education earlier this week, he resumed into a house of ruins. He now presides over a sector notorious for having the highest number of Out-of-School children in the world-10.5 million and counting.
He has been thrust overnight into a sector with two major subsectors grounded due to protracted strikes. He will now be responsible for the 354-day old strike embarked upon by the Academic Staff Union of Polytechnics, and the seven-month old lock down of teacher training institutions due to the strike embarked upon by the Colleges of Education Academic Staff Union, COEASU.
The 58 year old former Governor of Kano state, will have to proffer solutions to an age-old crisis when about 1.2 million of the 1.7 million candidates who wrote thelast Unified Tertiary Matriculation Examinations, UTME, do not gain admission into tertiary institutions this year. He will be tasked with the state of security in northern schools, and the decaying infrastructure in the public school sector from the primary to the tertiary sub-sectors.
Shekarau is stepping permanently into what has for the past ten months, been the shoes of former supervising minister for education, Barr. Nyesom Wike, who has been widely criticized for driving the sector into the ground. Stakeholders who spoke to Saturday School Life believe that Shekarau, with his vast experience in the education sector, might be able to rescue the sector from the turmoil now being handed over to him by his predecessor. The ASUP President, Dr. Chibuzor Asomugha-whose union has been on strike for most of Wike's tenure-argued that 'the personality of the former supervising minister played a huge role in ASUP's recent dealings with the Federal Government' which have consistently ended in deadlock.
Asomugha said that the new minister 'seems to have a pedigree for studiousness and a passion for education, considering the fact that he has handled some huge responsibilities in the sector. "We are hopeful that he would have a positive disposition towards our efforts to make the sector better," he said, "we have a meeting with him this week, so we will keep our fingers crossed and see how that turns out.' Compared to Wike, with a background in law, who until his appointment three years ago, had not been directly involved in teaching or school administration, Shekarau has nearly two decades of experience in the education sector. He has been a classroom teacher, Principal, and Director of education.
The Vice Chairman of COEASU, Mr. Smart Olugbeko also lauded the appointment of an educationist as minister. Olugbeko said: 'An educationist such as Shekarau who was once in the sector understands how the sector works. From the very beginning, I had said that the appointment of a lawyer as education minister is a misnomer. A teacher, no matter how good he is, cannot become Attorney General of the Federation. For Wike, it seemed he did not even understand the basic terminologies in the sector.
The political will to do the right thing seemed to be blinded by his own political ambition. Now that a new minister is on ground, we expect him to access the situation on ground, confer with other stakeholders, and proffer solutions. The constituency which he is from is education, and if he does not perform, it would be an indictment on him.'
The President of the National Association of Polytechnic Students, NAPS, Mr. Adeyemo Lukman, said that the appointment of Shekarau is the fulfillment of a long term dream by Nigerian students to see a 'substantial minister in office.' 'We believe that he will have much interest in ensure lasting progress in the sector,' he said, 'and it seemed like Wike lacked the capacity to do that. Education in Nigeria has been on a downward spiral for years; long before either Wike or Shekarau was put at the helm of arrairs. But whether or not the newest man on the scene will be one to give the sector to rejuvenate the ailing sector, is a question that can only be answered in the future. (VAnguard)