Student to die by Hanging over Stealing GSM handsets, Recharge cards
---
Last Updated on
---
Student to die by Hanging over Stealing GSM handsets, Recharge cards:
An Effurun high court, has sentenced a 24 year old secondary school student, Moses Akatugba, to death by hanging for robbing GSM handsets and recharge cards, just as a commercial motorcyclist, popularly called 'okada' rider was also jailed 15 years imprisonment for robbing a female passenger of  her GSM handset.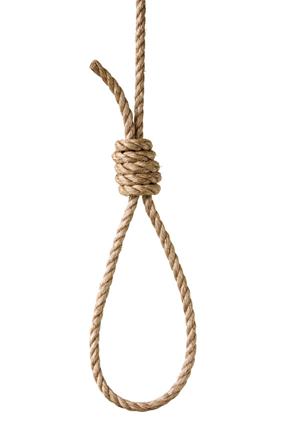 Moses was convicted on a two-count charge of conspiracy and armed robbery contrary to section 6 (b) and punishable under section 1 (2) (a) of the Robbery and Firearms  (Special Provisions) Act Cap R11 Volume 14 Laws of the Federation of Nigeria, 2004.
Prosecution told the court that the convict with others now at large "robbed one Mrs. Akpor Mazino of the sum of N113,930 cash, 3 GSM handsets, 54 various denomination of MTN recharge vouchers, 28 Econnet vouchers and 25 GLO vouchers valued over N100,000 at Number 30 NNPC Housing complex road,
Ekpan".
The victim in her evidence gave a vivid account of how she was robbed of the items at her shop at gunpoint.
Meantime, an Asaba high court also yesterday sentenced a 30-year-old commercial motorcyclist, Paul Nwanegbo to 15 years imprisonment with hard labour for robbing a female passenger of her GSM telephone handset.
The incident, according to prosecution took place along Direct Labour Agency, (DLA) road Asaba on the 5th of October 2011 before the ban on operation of okada in Asaba metropolis and other designated cities.
The female passenger, Amaka Okafor told the court that "on realizing the gun was a toy, I resisted him but he overpowered me after biting me with his teeth and snatched my phone from me".
Source: Vanguard Newspaper