YABATECH Students Warned Against Joining Cults
---
---
YABATECH warned students against joining cults as the polytechnic would no longer tolerate acts of indiscipline.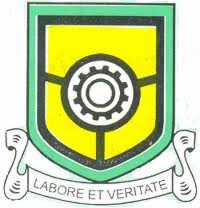 Authorities of the Yaba College of Technology (Yabatech) in Lagos on Wednesday warned students against participating in cultism, gangsterism and other vices that could endanger their careers on campus.
The Director of the Public Relations Unite of the college, Mr Charles Oni, gave the warning in an interview with the News Agency of Nigeria (NAN) in Lagos.
Oni said the college would no longer tolerate acts of indiscipline from students on campus.
He advised students to focus their attention on their studies, which he said was the primary reason for their stay in the college.
"We have zero tolerance for cultism and gangsterism and other negative conducts on our campus; everybody is now being closely watched.
"Our certificate is issue based on intellectualism; we want the college to continue to produce graduates who will make the college proud.''
The director attributed students joining bad companies to a lack of parental control, monitoring and love.
"Most parents have abandoned the training of their children to schools, churches and mosques.
"Many students have gone astray because their parents and guardians have failed in their role."
Oni said that lecturers in the college had been saddled with the responsibilities of educating and mentoring students on morals.
"The lecturers have now imbibed the role of being parents to their students rather than just being teachers.
"And with their role as both lecturers and parents, they will be able to transform their students to better persons,'' he said.
Oni said that the college authorities were also doing everything possible to beef-up security on the campus.
"We have patrol vehicles going round the campus 24 hours everyday to ensure safety on the campus."
Oni recalled that some students of the college were rusticated last August for indulging in cult activities after they were found culpable.
He said that following the incident, the authorities had organised various orientation courses for both fresh and returning students to forestall a re-occurrence. (NAN)