Tai Solarin University of Education (TASUED) Suspends all Social Activities on Campus
Tai Solarin University of Education, TASUED has announced the indefinite suspension of all students social activities within the Campus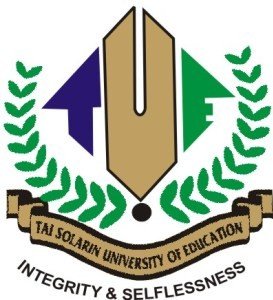 Further to the meeting of the University Management and Committee of Provost, Deans and Academic Directors (COPDAAD) held on Monday, 18th October, 2021, I write to inform on the resolution on the immediate suspension of all students social activities within the Campus (Log out, Sign out etc.)
This development is sequel to the unruly behaviour of students during Log out and students' week: characterised by reckless driving resulting in accidents.
All Deans and Heads of Departments are informed by a copy of this letter. They should ensure total compliance to this rule as any departments found logging out or celebrating week would be sanctioned.
Also, any student or group of students flouting this directive will face disciplinary action.
Please be guided accordingly.
Signed
Odugbesan B. B.
Principal Assistant Registrar (Reg.)
For: Ag. Registrar
Share This Post

: If you think this post can be helpful to somebody else, please share it using the buttons below!
Follow

Us

More Posts From ›› www.tasued.edu.ng | Tai Solarin University of Education : TASUED