TechCrunch Startup Battlefield Africa 2018 (Win $25,000 + all-expenses paid trip to San Francisco)
---
Updated on by Olusegun Fapohunda
---
TechCrunch in collaboration with Facebook is now accepting entries form Sub-Saharan Africa's best innovators, makers and technical entrepreneurs for its 2018 Startup Battlefield in Africa. Winners will receive $25,000 plus a trip for two to the next TechCrunch Disrupt event.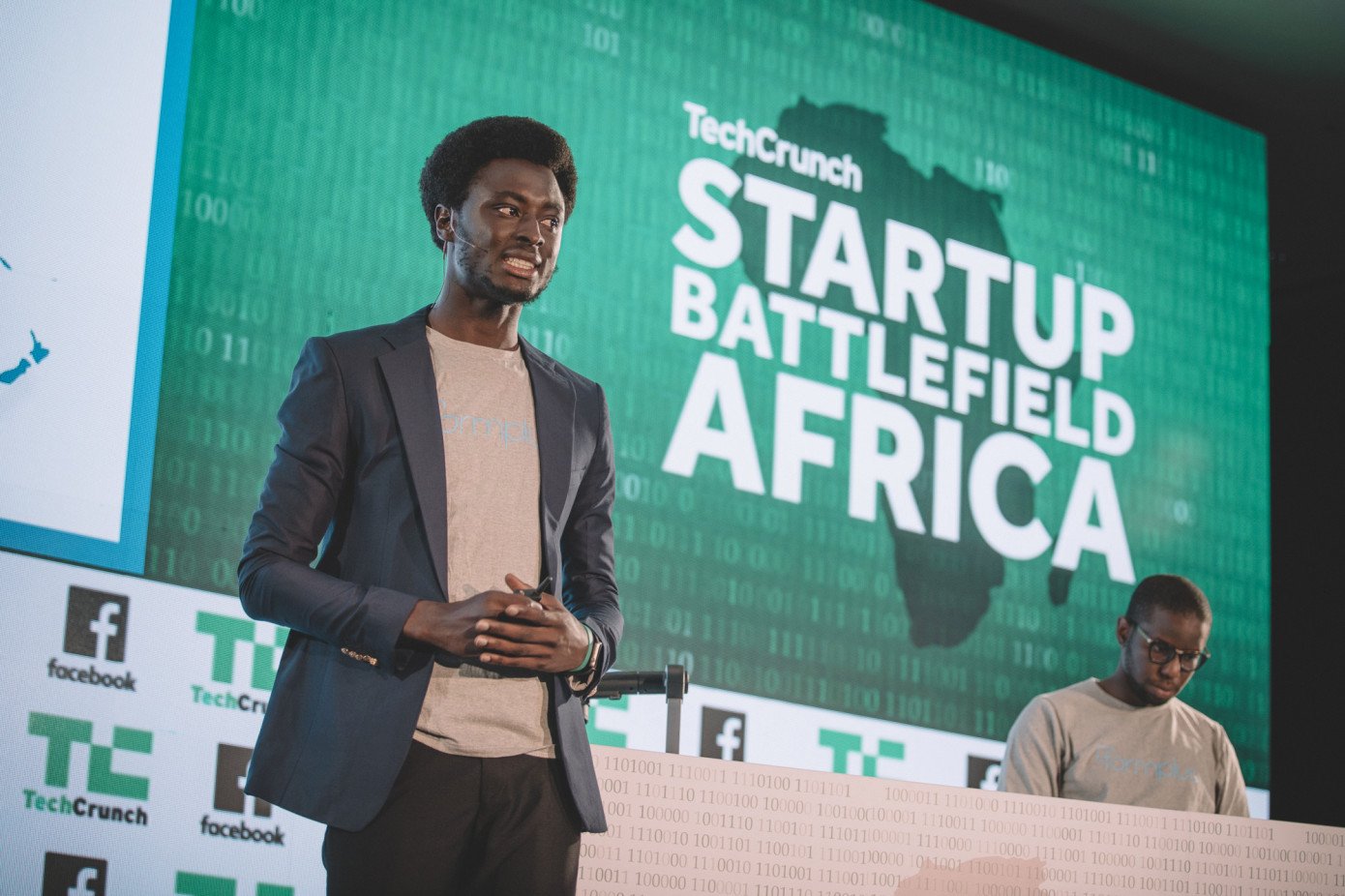 TechCrunch will host the event in Lagos in front of a live audience and top judges, and the show will be covered on TechCrunch. The judges will choose a winner, "Sub-Saharan Africa's Most Promising Startup," whose founders will win $25,000 USD in no-equity cash plus a trip for two to compete in Startup Battlefield at TechCrunch's flagship event, Disrupt in 2019 (assuming the company still qualifies to compete at this time).
Opened to: Early-stage startups.
Eligibility:
Are you as excited as they are? Do you want to launch your startup to the world? Ready to submit your application? Here's what you need to know about eligibility.
Startups should:
Be early-stage companies in "launch" stage
Be headquartered in one of our eligible countries*
Have a fully working product/beta, reasonably close to or in production
Have received limited press or publicity to date
Have no known intellectual property conflicts
Residents in the following countries may apply:
Angola, Benin, Botswana, Burkina Faso, Burundi, Cameroon, Cabo Verde, Central Africa Republic, Chad, Comoros, Republic of the Congo, Democratic Republic of the Congo, Cote d'Ivoire, Equatorial Guinea, Eritrea, Ethiopia, Gabon, Gambia, Ghana, Guinea, Guinea-Bissau, Kenya, Lesotho, Liberia, Madagascar, Malawi, Mali, Mauritania, Mauritius, Mozambique, Namibia, Niger, Nigeria, Rwanda, Sao Tome and Principe, Senegal, Seychelles, Sierra Leone, Somalia, South Africa, South Sudan, Swaziland, Tanzania, Togo, Uganda, Zambia and Zimbabwe. Notwithstanding anything to the contrary in the foregoing language, the "Applicable Countries" does not include any country to or on which the United States has embargoed goods or imposed targeted sanctions (including, but not limited to, Sudan).
Benefits:
Techcrunch will choose 15 companies in each region to compete, and we will provide travel support for the finalists to reach the host city.
The finalists will also receive intensive coaching from TechCrunch's editors to hone their pitches to a razor's edge before they take the stage in front of top venture capitalists from the region and around the world.
Winners will receive

$25,000

plus a trip for two to the next TechCrunch Disrupt event, where they can exhibit free of charge, and, if qualified, have a chance to be selected to participate in the Startup Battlefield competition associated with that Disrupt.
In the world of founders, the Startup Battlefield finalists are elite; the more than 750 Startup Battlefield alums have raised over $8 billion and produced 100+ exits to date.
How to Apply for TechCrunch Startup Battlefield.
Founders eager to start an application for one of these Startup Battlefields may do so by following the link below:
Deadline: September 3, 2018 at 5pm PST.
RECOMMENDED: Check Here for More Scholarships and Opportunities.