The Oke-Ogun Polytechnic Saki (TOPS) Examination Commencement Date for 2nd Semester 2019/2020 Academic Session [UPDATED]
The date for the commencement of The Oke-Ogun Polytechnic, Saki (TOPS) examination for the second semester, 2019/2020 academic session has been shifted. See The Oke-Ogun Poly exam date below.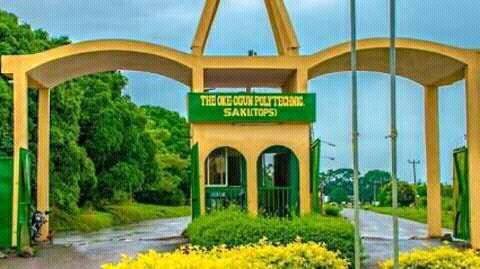 The management of The Oke-Ogun Polytechnic, Saki (TOPS) has announced a shift in the commencement date of the second semester, 2019/2020 academic session examinations.
The Oke-Ogun Poly Exam Date
At the meeting of the Committee of Deans and the Acting Management of this Institution held 25 February 2021, the feasibility of commencing 2019/2020 Second Semester Examinations on Monday 1st March 2021 was thoroughly discussed.
Among others, the meeting observed the need to complete lectures, tests and practicals of some courses coupled with other logistics.
Against this backdrop, the meeting has decided that the commencement of the 2019/2020 second semester examination be shifted from Monday 1st March 2021 to Monday 22nd March 2021.
It is hoped that lecturers, students and other stakeholders would live up to the expectations of the authorities of the Institution and ensure smooth commencement of the second-semester examination as stated above.
Deans of Schools, Directors and Heads of Department are please enjoined to give the content of this memo the widest publicity it deserves.
Wishing you all, successful conduct of the second-semester Examinations
If you think this post can be helpful to somebody else, please share it on Whatsapp, Twitter, Facebook. There are buttons below for this (easy to use too)!
Tagged With : tops.edu.ng | The Oke-Ogun Polytechnic Saki