Usmanu Danfodiyo University Sokoto (UDUSOK) Guidelines for Certificate Collection by Graduates
Usmanu Danfodiyo University Sokoto (UDUSOK) Guidelines for Certificate Collection by Graduates
The guidelines for the collection of certificates by the Usmanu Danfodiyo University, Sokoto (UDUSOK) graduates have been published. See the procedures for the collection of the UDUSOK certificate below.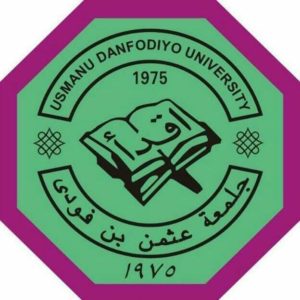 The management of the Usmanu Danfodiyo University, Sokoto (UDUSOK) has released the procedures for graduates of the institution to process their certificates.
UDUSOK Guidelines for Certificate Collection
UDUSOK graduates willing to collect their original certificates are advised to follow the following procedures:
Collect and fill a signed and stamped clearance form from Library and Student affairs.
Bring a copy of your notification of results.
School ID Card if any (Or any other valid means of identification).
Evidence of bank payment of Certificate collection fee (N3000 plus Bank charges N500).
NOTE: All certificates of UDUS graduates from 1990-2019 are ready.
Share This Post: If you think this post can be helpful to somebody else, please share it using the buttons below!
More Posts From ›› www.udusok.edu.ng : Usmanu Danfodiyo University Sokoto : UDUSOK