UI Requests for Hard Copy of Admitted Candidates' Results - 2016/17
---
Updated on by Olusegun Fapohunda
---
University of Ibadan, UI requests for hard copy of some newly admitted candidates results.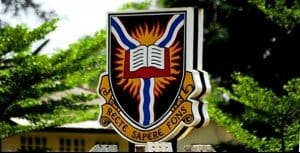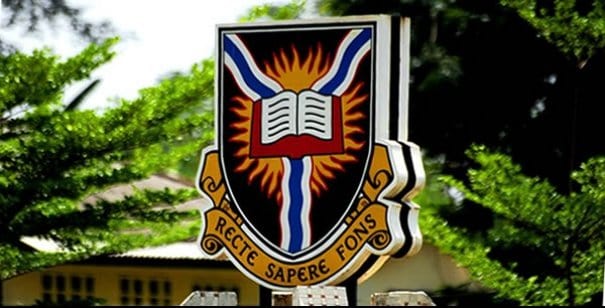 The following Candidates should bring a copy of their proof of submission of results on UI website and a copy of the uploaded "O" level results to University of Ibadan Admissions office as soon as possible. Such candidates will not be able to pay the Acceptance fee until these documents are received.
See also: University of Ibadan Admission list.
| | | | | |
| --- | --- | --- | --- | --- |
| DeptSn | RegNumb | CandName | Department | Faculty |
| 34 | 66037018JH | YAKUBU TEMITOPE KOLAWOLE | AGRICULTURAL ECONOMICS | AGRICULTURE AND FORESTRY |
| 13 | 66232458EF | KOLAWOLE SUNDAY ABAYOMI | AGRICULTURAL EXTENSION & RURAL DEVELOPMENT | AGRICULTURE AND FORESTRY |
| 8 | 65726853HB | SALAMI ADEDAYO OMOBOLANLE | AGRONOMY | AGRICULTURE AND FORESTRY |
| 13 | 66037525DB | EMIOLA SAMSON DAMILARE | ANIMAL SCIENCE | AGRICULTURE AND FORESTRY |
| 1 | 65945513AF | ADEBAYO DAVID OLUFEMI | HISTORY | ARTS |
| 6 | 65025357EH | ALABADAN BABATOPE DAVID | DENTISTRY | COLLEGE OF MEDICINE |
| 1 | 65564711EC | ABEDOH AMANAH IBRAHIM | HUMAN NUTRITION | COLLEGE OF MEDICINE |
| 21 | 65062588AB | OCHIJELE FAITH OCHANYA | HUMAN NUTRITION | COLLEGE OF MEDICINE |
| 7 | 65709550IF | ASHIRU ABDULSAMAD FOLAYOWON | ADULT EDUCATION | EDUCATION |
| 6 | 65590945AH | OLORUNFEMI ISRAEL OYEYEMI | EDU/ECONS | EDUCATION |
| 1 | 65709271EJ | IDOWU DEBORAH OLUWAJUWONLO | EDU/HIS | EDUCATION |
| 1 | 66040308CE | CHUKWU KINGSLEY THOMAS | EDU/REL | EDUCATION |
| 39 | 65710119CH | RAJI KABIRU OLASUNKANMI | EDUCATIONAL MANAGEMENT | EDUCATION |
| 10 | 66232996IA | AKINMOLAYAN ARAMIDE BOLUWATIFE | GUIDANCE AND COUNSELLING | EDUCATION |
| 34 | 66602108JG | OKUNADE JANET TEMILADE | GUIDANCE AND COUNSELLING | EDUCATION |
| 2 | 66308057DE | ADEBISI AMIDAT ADEYINKA | LIBRARY, ARCHIVAL AND INFORMATION STUDIES | EDUCATION |
| 21 | 66243137BI | KASALI OREOFE IBUKUNOLUWA | LIBRARY, ARCHIVAL AND INFORMATION STUDIES | EDUCATION |
| 32 | 65086731DB | ANOEMUAH ORITSEGBUBEMI PELUMI | LAW | LAW |
| 61 | 65937647DC | MATTHEW MARY KIYAWA | LAW | LAW |
| 82 | 65130109HB | OLAJIDE KEHINDE JOHN | LAW | LAW |
| 7 | 66147090GJ | ADEYEMI HABIBAT ADEDUNMADE | PHARMACY | PHARMACY |
| 21 | 66082497EC | BELLO AISHA | PHARMACY | PHARMACY |
| 40 | 65175684BJ | OGABOR LUCY OGEYI | PHARMACY | PHARMACY |
| 48 | 65921800ED | OLAOSUN OLUWABUSAYOMI BALIKIS | ECONOMICS | THE SOCIAL SCIENCES |
| 58 | 66135573II | SAKA FATAI OLUWADAMILARE | ECONOMICS | THE SOCIAL SCIENCES |
| 60 | 65680705JG | SALIU BARAKAT OLUWAKEMI | ECONOMICS | THE SOCIAL SCIENCES |
| 17 | 65367668FD | DILLI EREMO FRANKLY | POLITICAL SCIENCE | THE SOCIAL SCIENCES |
| 35 | 65063357CC | NWANKWO OLIVER NWOKPORO | POLITICAL SCIENCE | THE SOCIAL SCIENCES |
| 39 | 65922520BH | OCHEYECHI DANIEL EMMANUEL | POLITICAL SCIENCE | THE SOCIAL SCIENCES |
| 48 | 65655157BD | OMOTOSHO HABEEB ADESHINA | POLITICAL SCIENCE | THE SOCIAL SCIENCES |
| 53 | 65593227EI | PETER TEMITOPE OLUWASEUN | POLITICAL SCIENCE | THE SOCIAL SCIENCES |
| 3 | 66043003IH | ADEBIYI MARIAM FOLAKEMI | SOCIOLOGY | THE SOCIAL SCIENCES |
| 9 | 65407257BE | AGBODOWEI MICHAEL OYINKEPREYE | SOCIOLOGY | THE SOCIAL SCIENCES |
| 14 | 66371054JG | AJIBOYE FEYANRON DAVID | SOCIOLOGY | THE SOCIAL SCIENCES |
| 32 | 65682835BB | JONATHAN LOVETH STELLA | SOCIOLOGY | THE SOCIAL SCIENCES |
| 22 | 65616852IA | ALABIDUN DAUDA OLAYINKA | VETERINARY MEDICINE | VETERINARY MEDICINE |
| 64 | 66133107BH | OYATOYE AISHAT MOTUNRAYO | VETERINARY MEDICINE | VETERINARY MEDICINE |
| 4 | 66509402BI | ADAKO IBUKUNOLA SARAH | ECONOMICS | THE SOCIAL SCIENCES |
| 4 | 66037596BC | ADENIJI PRECIOUS TOLUWANI | AGRONOMY | AGRIC AND FORESTRY |
| 9 | 65581520FF | ADEYEMI PELUMI ABIMBOLA | AGRONOMY | AGRIC AND FORESTRY |
| 5 | 65145678CB | EJIOFOR JANICE NWAMENNOR | ANIMAL SCIENCE | AGRIC AND FORESTRY |
| 13 | 65173984HF | JIBUNOH HEPHZIBAH CHINONYE | AQUACULTURE AND FISHERIES MANAGEMENT | AGRIC AND FORESTRY |
| 22 | 66106777EJ | OLUFEMI CHRISTIANAH OLUBUNMI | AQUACULTURE AND FISHERIES MANAGEMENT | AGRIC AND FORESTRY |
| 4 | 65451802EF | ADEYANJU TOLUWANI JESUTOFUNMI | CROP PROTECTION AND ENVIRONMENTAL BIOLOGY | AGRIC AND FORESTRY |
| 8 | 66609328GH | AJAYI PRECIOUS OLUWAFUNSHO | CROP PROTECTION AND ENVIRONMENTAL BIOLOGY | AGRIC AND FORESTRY |
| 11 | 66374467EC | AKINOSUN MARY OLUWAFUNMITO | CROP PROTECTION AND ENVIRONMENTAL BIOLOGY | AGRIC AND FORESTRY |
| 37 | 65717657BE | SOTADE OLUWASEUN JOANA | CROP PROTECTION AND ENVIRONMENTAL BIOLOGY | AGRIC AND FORESTRY |
| 3 | 65711494HD | ADEGOKE DAVID TIWALOLUWA | FOREST RESOURCES MANAGEMENT | AGRIC AND FORESTRY |
| 20 | 65025594BF | ILORI OLUWANIFEMI OLUWADUNSIN | FOREST RESOURCES MANAGEMENT | AGRIC AND FORESTRY |
| 12 | 65448940JF | BELLO OLUWATOFUNMI OLAYINKA | WILDLIFE AND ECOTOURISM MANAGEMENT | AGRIC AND FORESTRY |
| 14 | 65722714HC | FASHINA SULIYAT OLUWATOBILOBA | WILDLIFE AND ECOTOURISM MANAGEMENT | AGRIC AND FORESTRY |
| 20 | 65169097IJ | ODEJINMI DORCAS AYOBAMI | WILDLIFE AND ECOTOURISM MANAGEMENT | AGRIC AND FORESTRY |
| 27 | 65661617DD | ONAFUYE VICTORIA OMOWUNMI | WILDLIFE AND ECOTOURISM MANAGEMENT | AGRIC AND FORESTRY |
| 10 | 65087977HG | EREOLA FAITH OLUWADAMILARE | PHYSIOLOGY | COLLEGE OF MEDICINE |
| 2 | 65714058EE | ADEOYE SAMUEL OLUWAFUNMIBI | PHYSIOTHERAPY | COLLEGE OF MEDICINE |
| 1 | 65834078EI | ABDULKAREEM MUYIDEEN DAUDA | ADULT EDUCATION | EDUCATION |
| 2 | 65150011CA | ABIAMUWE IJEOMA VIOLET | ADULT EDUCATION | EDUCATION |
| 4 | 65703352FF | ADEDEJI RUKAYAT ADEKEMI | ADULT EDUCATION | EDUCATION |
| 10 | 65072184CC | AJAYI KHALID BABATUNDE | ADULT EDUCATION | EDUCATION |
| 12 | 66244785CB | AKINWALE SHUKUROH ADEOLA | ADULT EDUCATION | EDUCATION |
| 17 | 65568520GB | CHINWEOKE CHINELO CHIMDIEBERE | ADULT EDUCATION | EDUCATION |
| 20 | 66040893BF | FATUNMIBI FAVOUR O | ADULT EDUCATION | EDUCATION |
| 25 | 65671757HB | NWOKE PATIENCE NDIDI | ADULT EDUCATION | EDUCATION |
| 26 | 65071221AB | OBAFEMI BLESSING OLUWASEUN | ADULT EDUCATION | EDUCATION |
| 28 | 65090721IJ | ODESOLA CHRISTIANAH ODUNAYO | ADULT EDUCATION | EDUCATION |
| 29 | 65643394JB | ODUNOLA EMMANUEL AKINOLA | ADULT EDUCATION | EDUCATION |
| 30 | 65584897BC | OGUNLEYE COMFORT TEMILOLUWA | ADULT EDUCATION | EDUCATION |
| 31 | 66039557EG | OKANLAWON DANIEL TOLUWANIMI | ADULT EDUCATION | EDUCATION |
| 32 | 65716673FG | OKEDARE OLUWASEUN AKANGBE | ADULT EDUCATION | EDUCATION |
| 34 | 66111958CG | OLADEJI GLORIA OLAPEJU | ADULT EDUCATION | EDUCATION |
| 37 | 65085496FA | OMIDIORA TITILAYO ALICE | ADULT EDUCATION | EDUCATION |
| 39 | 65701855IE | ONO-RAPHAEL OGHENEFEGA HOSANNA | ADULT EDUCATION | EDUCATION |
| 40 | 65667754FC | OPARINDE OLAMIDE MOYINOLUWA | ADULT EDUCATION | EDUCATION |
| 42 | 66656317EB | OWOLABI MARVELLOUS TOLULOPE | ADULT EDUCATION | EDUCATION |
| 44 | 65724065JD | OYEWUMI FAVOUR OLURONKE | ADULT EDUCATION | EDUCATION |
| 1 | 66244550EH | ADEFABI AISHAH OMOWONUOLA | EDU/CHE | EDUCATION |
| 7 | 65715925GJ | OLOYEDE RICHARD ABIOLA | EDU/PHY | EDUCATION |
| 1 | 65727155DI | ADEBIYI IBUKUNOLUWA JOHN | EDUCATIONAL MANAGEMENT | EDUCATION |
| 15 | 65686868DH | TOKAN WILLIAMS ZANG-ATYOK | GUIDANCE AND COUNSELLING | EDUCATION |
| 4 | 66040185AF | ADERINTO JUMAI BOLANLE | HEALTH EDUCATION | EDUCATION |
| 9 | 65701474GD | EGUAE GLORY | HEALTH EDUCATION | EDUCATION |
| 12 | 65600309EF | MAYUNGBE MONIOLUWA ESTHER | HEALTH EDUCATION | EDUCATION |
| 3 | 65728068BF | ADEDOKUN ELIZABETH AYOBAMI | ANTHROPOLOGY | SCIENCE |
| 2 | 66036946CC | ADEKUNLE BLESSING AYOMIDE | ARCHAEOLOGY | SCIENCE |
| 6 | 65639425GH | ANUFOROH MARVELLOUS NKECHI | ARCHAEOLOGY | SCIENCE |
| 14 | 65714886IC | OLANREWAJU OMOTOLANI MERCY | ARCHAEOLOGY | SCIENCE |
| 1 | 65922381EG | ABOBARIN TITILAYO REBECCA | BOTANY | SCIENCE |
| 2 | 65706196FJ | ADEDOKUN PRECIOUS OLAJUMOKE | BOTANY | SCIENCE |
| 7 | 65712126CA | ADEYEMI ISRAEL OLAMIDE | BOTANY | SCIENCE |
| 8 | 65169009GC | ARUNA JUDAH IYANUOLUWA | BOTANY | SCIENCE |
| 11 | 66148850CH | BABASANMI OLUWAFEMI EBENEZER | BOTANY | SCIENCE |
| 14 | 65257351EA | EZEONYE STAPHENIE CHEKWUBE | BOTANY | SCIENCE |
| 19 | 65262561CH | IBEAKA AMANDA ECHEZONA | BOTANY | SCIENCE |
| 20 | 65056300EH | IBELO DIVINE-FAVOUR C | BOTANY | SCIENCE |
| 22 | 65085396FJ | ISHOLA KHADIJAT ADEJOKE | BOTANY | SCIENCE |
| 23 | 65366754HJ | MARK ENOBONG OFONIME | BOTANY | SCIENCE |
| 24 | 65462937AI | NJOKU PRINCE TOCHUKWU | BOTANY | SCIENCE |
| 26 | 65597288IH | OLALEYE REGINA ARAMIDE | BOTANY | SCIENCE |
| 29 | 65718011BJ | OLANIYI ATINUKE CAROLINE | BOTANY | SCIENCE |
| 30 | 66145582DE | OLASUNKANMI FATIMOH IBIDUN | BOTANY | SCIENCE |
| 35 | 66660806FH | OLUWATUASE SEUN MICHEAL | BOTANY | SCIENCE |
| 39 | 65157452AH | OSUOHA DANIEL AMAEFULE | BOTANY | SCIENCE |
| 42 | 65143825FB | SOLEYE FUNMILAYO CELESTINA | BOTANY | SCIENCE |
| 1 | 65087449BB | ADEBAYO ABRAHAM GBEMINIYI | CHEMISTRY | SCIENCE |
| 8 | 65727206HJ | AJAYI OLUWATOBILOBA OOREOLUWA | CHEMISTRY | SCIENCE |
| 9 | 65447066JB | BALOGUN OLUWASEUN TEMITAYO | CHEMISTRY | SCIENCE |
| 10 | 65714464IH | BELLO LATEEFAT OLUWASEYI | CHEMISTRY | SCIENCE |
| 12 | 66243673FJ | CHIBOR JAMES CHINEDU | CHEMISTRY | SCIENCE |
| 14 | 65191203CC | EGBON EBIUWA PRECIOUS | CHEMISTRY | SCIENCE |
| 15 | 65710454IJ | EHIMARE MAUREEN OLUWAFEYIKEMI | CHEMISTRY | SCIENCE |
| 18 | 66153470DI | FOLARIN BABATUNDE AMOS | CHEMISTRY | SCIENCE |
| 20 | 65656307FF | IDOWU OLUWABUSAYO LAWRENCE | CHEMISTRY | SCIENCE |
| 21 | 65717725AE | IGBOZURIKE PROSPER KELECHI | CHEMISTRY | SCIENCE |
| 25 | 65692656DG | ISOLA TAIWO ESTHER | CHEMISTRY | SCIENCE |
| 26 | 65675393CH | IYIOLA BISOLA ELIZABETH | CHEMISTRY | SCIENCE |
| 30 | 65710746IG | MALOMO ADERINSOLA CYNTHIA | CHEMISTRY | SCIENCE |
| 32 | 65710249CF | OLABODE FAVOUR FOLUWASHO | CHEMISTRY | SCIENCE |
| 34 | 65602349DG | OLADUNNI ZAINAB ADEOLA | CHEMISTRY | SCIENCE |
| 35 | 65086770BB | OLANIPEKUN EMMANUEL OLATUNDE | CHEMISTRY | SCIENCE |
| 36 | 66567923CF | OLORUNFEMI OMOLAYO SUSANNA | CHEMISTRY | SCIENCE |
| 37 | 65709505CG | OLUBOLADE EMMANUEL OLUWAGBEMI | CHEMISTRY | SCIENCE |
| 38 | 66100924FB | OMOTAYO FAVOUR OLUWATOMIIPE | CHEMISTRY | SCIENCE |
| 39 | 65343866GH | ONYEMA OBIAKU AMARACHI | CHEMISTRY | SCIENCE |
| 40 | 65087255BB | SAKUNLE TIMILEYIN BENJAMEN | CHEMISTRY | SCIENCE |
| 42 | 65641127AF | SANNI ADEMOLA AL-AMIN | CHEMISTRY | SCIENCE |
| 43 | 66163704IF | TIJANI TEMITOPE ZAINAB | CHEMISTRY | SCIENCE |
| 3 | 66427274CC | ADELEYE GBENGA DANIEL | MATHEMATICS | SCIENCE |
| 11 | 65924079JD | BELLO TOHEEB OLAKUNLE | MATHEMATICS | SCIENCE |
| 33 | 66235169GA | UGUOMORE EPHRAIM EHIKIOYA | MATHEMATICS | SCIENCE |
| 14 | 65718862IF | OYEWOLE OKIKIOLUWA DORCAS | MICROBIOLOGY | SCIENCE |
| 8 | 66621838HG | ADEWOYIN ADEDAPO STEPHEN | PHYSICS | SCIENCE |
| 6 | 65922461JH | ADENUGA AZEEZ OLAKUNLE | STATISTICS | SCIENCE |
| 7 | 65151194GA | ADEWOLE ADESAYO ENOCH | STATISTICS | SCIENCE |
| 23 | 65712720IB | OLOYEDE HEPHZIBAH O | STATISTICS | SCIENCE |
| 1 | 65054429DE | ABDULHAKEEM ABUBAKAR TUNDE | ZOOLOGY | SCIENCE |
| 2 | 65709402EE | ABIONA YETUNDE IDERAOLUWA | ZOOLOGY | SCIENCE |
| 3 | 65900274BJ | ADEBAYO ADEPEJU OLUWAKUNBI | ZOOLOGY | SCIENCE |
| 4 | 65610090JD | ADENEKAN ZAINAB IFEOLUWA | ZOOLOGY | SCIENCE |
| 6 | 65712779AB | ADESOKAN MUBARAK OLAMILEKAN | ZOOLOGY | SCIENCE |
| 11 | 65710581JG | AKINPELU TOMIWA SAMUEL | ZOOLOGY | SCIENCE |
| 13 | 65030211DF | ALUFA OLUWAFERANMI OPEMIPO | ZOOLOGY | SCIENCE |
| 17 | 66421833EJ | BOROKINNI ELIZABETH ABOSEDE | ZOOLOGY | SCIENCE |
| 18 | 66148977DE | DADA AYOMIKUN OLUWATIMILEHIN | ZOOLOGY | SCIENCE |
| 19 | 65452496JH | DAVID TAIWO AANUOLUWA | ZOOLOGY | SCIENCE |
| 21 | 66692924CE | EKONG PHILIP OBOGO | ZOOLOGY | SCIENCE |
| 22 | 66113431GJ | FAMOSE KATHRYN MOFIFOLUWA | ZOOLOGY | SCIENCE |
| 24 | 66019951IC | FAROUNBI GLORY OYEBOLA | ZOOLOGY | SCIENCE |
| 25 | 66310637FE | FOLORUNSHO CYRIL NORBERT | ZOOLOGY | SCIENCE |
| 26 | 65644900DF | IBIDAPO OLUWAFEMI JOSHUA | ZOOLOGY | SCIENCE |
| 29 | 65773969FC | IGBOANUZUE KOSISO JESSICA | ZOOLOGY | SCIENCE |
| 30 | 66236848GH | IZUAGBE ANGEL OMOSOMHINE | ZOOLOGY | SCIENCE |
| 31 | 65715689AB | JOLAADE SAKINAH OLORUNTOYIN | ZOOLOGY | SCIENCE |
| 32 | 65592673GB | JOSHUA JOHN INIOLUWA | ZOOLOGY | SCIENCE |
| 35 | 65507191DJ | NNALUO AUGUSTINA CHINELO | ZOOLOGY | SCIENCE |
| 36 | 65821062AF | ODULATE TENIOLA FEYISAYO | ZOOLOGY | SCIENCE |
| 37 | 65703155GE | OGINNI SAMUEL OLUWASEUN | ZOOLOGY | SCIENCE |
| 38 | 65088035JG | OGUNTOMI BLESSING VICTORIA | ZOOLOGY | SCIENCE |
| 39 | 66111274EB | OJELEYE AYOMIDE MERCY | ZOOLOGY | SCIENCE |
| 41 | 65165434CA | OKANLAWON MOROLAKE RUKAYAT | ZOOLOGY | SCIENCE |
| 42 | 65335656FJ | OKWOR JAPHET IFEANYICHUKWU | ZOOLOGY | SCIENCE |
| 45 | 65692556EF | OLAGUNJU OLUWAYANMIFE AYOMIDE | ZOOLOGY | SCIENCE |
| 47 | 65164658CA | OLAWALE DANIEL AYOMIDE | ZOOLOGY | SCIENCE |
| 48 | 65673901EB | OLOGBE ABIMIBOLA OLAWALE | ZOOLOGY | SCIENCE |
| 51 | 65215174ID | OLUBOWALE GLADYS OPEOLUWA | ZOOLOGY | SCIENCE |
| 55 | 65727828FG | OYELAMI LEKAN AKINKUNMI | ZOOLOGY | SCIENCE |
| 56 | 65705969GB | PONNLE DANIEL AYOMIDE | ZOOLOGY | SCIENCE |
| 60 | 65168762CH | SOFOWORA FOLAKEMI ABIMBOLA | ZOOLOGY | SCIENCE |
| 61 | 66036641GE | SOLANKE TAIWO PRECIOUS | ZOOLOGY | SCIENCE |
| 62 | 65820029JH | SONEYE TIMILEYIN DAVID | ZOOLOGY | SCIENCE |
| 63 | 65848004HH | TINUBU FEHINTOLA OLOLADE | ZOOLOGY | SCIENCE |
| 64 | 65132407GE | VICTOR GODSWILL CHINECHEREM | ZOOLOGY | SCIENCE |
| 3 | 65649609HA | NDUKA-UBA IJEOMA RUBY | GEOGRAPHY | THE SOCIAL SCIENCES |
| 5 | 65818027IJ | OLAIYA OLUWATOBI RAPHAEL | GEOGRAPHY | THE SOCIAL SCIENCES |
| 6 | 65717399BC | AWONAIKE INIOLUWA OLUWALONIMI | SOCIOLOGY | THE SOCIAL SCIENCES |
| 16 | 65695744IE | OLAJIDE CLEMENT OLAJIDE | SOCIOLOGY | THE SOCIAL SCIENCES |