UK Varsity Hails YABATECH Students Performance
---
---
UK university applaud the performance of Yaba College of Technology, Lagos students performance.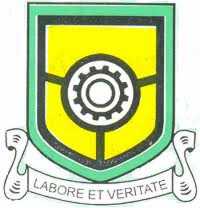 The University of Central Lancashire in the United Kingdom has hailed the performance of students from the Yaba College of Technology, Lagos on a partnership programme with the university.
The students had participated at a partnership programme involving the university.
According to the News Agency of Nigeria, the UCLAN's Africa Regional Representative, Ms Sergine Monple, said this during a visit to the college in Lagos.
She said the capacity of the students had encouraged the university to have an international centre in the country.
Monple said that two students had graduated under the partnership programme, while another batch would complete their doctoral degree programmes before the end of the year.
She said UCLAN had established a study centre in Mauritius and that graduates of Yabatech could patronise the centre pending the approval of the partnership documents with the National Universities Commission.
"UCLAN strategy is to have international centres in reputable institutions around the world for the benefits of young people who are interested in first class education.
"The majority of students from UCLAN in Mauritius are Nigerians and the tuition in Mauritius is half of that in the UK.
"YABATECH graduates can prefer that country to the UK,'' she said.
Monple said that UCLAN would be glad to have an international centre in Nigeria, adding that some of its officials would be visiting the University of Lagos to interview prospective students.
YABATECH Rector, Dr. Margaret Ladipo, noted that Mauritius would offer a better deal for Nigerian students because of the similarities in weather and reduced tuition fee.
She expressed satisfaction with the responses from YABATECH lecturers who were pursing Ph.D programmes with the institution.
The Deputy Rector, Academic, Mr Innocent Akhuemonkhan, regretted that bureaucracy was the major obstacle to realising the establishment of a centre at the college.
He said a proposal had been sent to the National Board for Technical Education for approval.
"As soon as the approval is granted the project would commence,'' Akhuemonkhan said.
He said the proposal would not pose any threat since UCLAN would issue the certificate and that the college had exercised restraint to avoid embarrassment.
"YABATECH has been running a similar aprogramme with the University of Nigeria for 21 years.
Akhuemonkhan claimed that the government's reluctance to upgrade YABATECH and some other institutions to run degree programmes necessitated the call for approval to the NBTE.
He said that a similar franchise obtained in India where satellite campuses of various institutions was popular.
"The major requirement for the establishment of such centres should be the accreditation of programmes run by such institutions in the originating institutions," he said. (NAN)