ASUU-University of Abuja Suspends Strike
---
---
Academic Staff Union of Universities (ASUU), University of Abuja (UniAbuja) suspends strike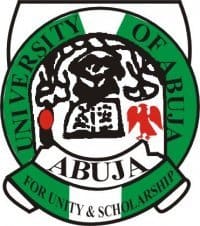 The Academic Staff Union of Universities (ASUU), University of Abuja (UniAbuja) branch, Tuesday, has suspended the strike by its members.
The Chairman, UniAbuja, branch of the association, Ben Ugheoke, on Tuesday in Abuja told NAN in a telephone interview that the decision was taken on Monday during a congress held at the institution's mini-campus.
"We resolved at the congress to suspend the strike after signing an agreement with the Vice-Chancellor, Prof. Micheal Adikwu.
"The announcement on this will be done this (Tuesday) morning," he said.
ASUU branch of the university embarked on the strike on 2 June, following what it called "Federal Government's refusal to release the White Paper containing issues affecting the institution".
The Federal Government had on 16 July 2012 constituted a Visitation Panel to resolve issues affecting the institution but the White Paper of the report was yet to be released.
According to reports from PM news, Ugheoke said the signed agreement involved the release of the White Paper, and that the Vice-Chancellor has assured the union that he would work towards ensuring its release.
He, however, said the recall of students to the campus was a decison to be made by the University Senate.