SPECIALISED DIPLOMA PROGRAMME IN FORENSIC ACCOUNTING AND CRIMINAL INVESTIGATION (DIFACI): SALE OF APPLICATION FORM BEGINS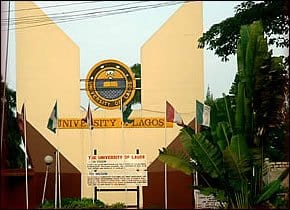 This is to invite suitably qualified candidates to obtain the admission form into the Diploma in Forensic Accounting and Criminal Investigation (DIFACI)by the Human Resources Development Centre (HRDC), University of Lagos in collaboration with the International Institute of Certified Forensic Investigation Professionals (IICFIP), INC. USA.
The Diploma in Forensic Accounting and Criminal Investigation (DIFACI) is offered as a comprehensive classroom, moot court and research based programme, supported by IICFIP learning materials to guide, teach and examine the understanding of participants.
The programme is designed to deliver a strong and credible foundation that emphasises the practical aspects of scientific investigation of economic and financial crimes, litigation support engagements, mock trials, and problem-solving skills for the participants. DIFACI is to deal with financial crime allegations from inception to resolution, including obtaining evidence, interviewing, expert reports, and testifying at court trials. The programme will also cover any conflict or investigation, which requires expert financial analysis, from which the evidence obtained, could be presented in the court of law. Therefore, the programme straddles Accounting, Auditing, Science, Engineering, Psychology, Criminology and Law.
The Target: Forensic Accounting and Criminal Investigation, as a convergent field of practice where each stakeholder plays his/her part, will foster participants' employment marketability. The programme is particularly designed with the following individuals and corporate bodies in view:
Administrators, executive officers, investors and business owners and managers.
Government officials, lawmakers, accountants, auditors and fraud examiners.
Economic and financial crime investigators, prosecutors, para-legal and legal officers.
Police, custom officers, immigration officers and members of the armed forces.
Officials of banks and financial institutions, stockbrokers and business analysts.
Non-governmental organisations, labour unions and religious organisations.
Researchers, academics and tertiary institution students.
Entry Requirements: The following categories of people are eligible to apply for the programme:
Holders of professional qualifications from recognised professional bodies such as ICAN, CITN, CIMA, ANAN, CIPMN.
Holders of university degrees or HND from recognised institutions.
Seasoned administrators, captains of industry, and investors (age not below thirty years; five years of work experience; and five ordinary level passes in any subjects).
Holders of OND, NCE, advanced diploma or any other certificate from recognised higher institutions (age not below twenty years; and four ordinary level credit passes, English Language and Mathematics inclusive).
University graduating students with a CGPA not below 3.50.
Programme Fees: Tuition = N120, 000 Course Materials = N 20,000
Programme Duration: Nine Months/Two Semesters (Saturdays only; Two Weekends of First Semester Break inclusive). Lecture commences at 8.00 a.m.; Environmental Sanitation Days are for Syndicates.
METHOD OF APPLICATION
Applicants are expected to log on to the HRDC portal: http//: hrdc.unilag.edu.ng; to fill the Pre-Application Form (Contents of the Pre-Application Form includes Surname, First Name, Middle Name, Email Address and Mobile Number). Upon successful completion of the Pre-Application Form, the applicant will be issued a "Payment Reference Number" which should be printed out.
Applicants should take the print out containing the Payment Reference Number to any of the HRDC application fee collecting banks (Ecobank, Access Bank, First Bank and Wema Bank) on the University campus to make payment.
After payment of the N7,500 application fee, applicant should return to the HRDC portal, click the Application Form link, login with the Payment Reference Number and provide Surname (in lowercase) as PASSWORD to access the Application Form.
KINDLY NOTE THE FOLLOWING:
Only application payments that the bank has confirmed receipt for will have access to the Application Form. Applicant who experience challenges can return to the bank where payment was made to request for the payment to be posted. (Notification of payment receipt shall be sent to students that have made payment)
The password will be exactly whatever is provided in the surname field in lowercase, errors in filling surname must be reflected in the password used.
After completion of the Application Form, printed copies (Original printout and a photocopy) should be submitted at the HRDC Secretariat with two (2) photocopies of the following documents: (1)Birth Certificates (2) Reference Number printout (3) N7,500 teller (4) Credentials.
CLOSING DATE: Application closes on JUNE 30, 2014.
For Further Information, Please Contact:
The Deputy Registrar/ Head, Human Resources Development Centre, (By the University 2nd gate), UNILAG. Tel: 08037123559, 08188336875 Email: hrdc@unilag.edu.ng OR
The Programme Administrative Officer, Olawunmi Osigbelu (Miss) {B.Sc, M.Sc.(Lagos)}, Room 10, New Building, Faculty of Business Administration, UNILAG. Tel: 08023929049, 08100442239, 07045267976