UNILAG GST Exams Schedule, Instructions for 2nd Semester 2019/2020
---
Updated on by Olusegun Fapohunda
---
University of Lagos (UNILAG) GST examinations schedule and instructions for the second semester, 2019/2020 academic session.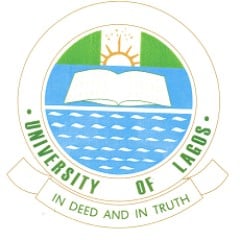 This is to inform all students that the GST examinations for the second semester of the 2019/2020 session will hold between Thursday, August 26 and Saturday, August 28, 2021
Students are therefore advised to login on to the UNILAG student portal and click the WebTest link to view their scheduled date and time for their respective GST examinations.
Students are also to ensure strict compliance with the Examination Instructions which are as follows;
This is a standard examination. Students must

comport themselves

accordingly.
Every student is advised to

have a reliable internet connection

before attempting the online examination.
Your activities during the period of the examination will be monitored and recorded.
Students are required to

write the examination with a webcam and microphone-enabled

device. (For optimal experience, the use of mobile phones for the examination is discouraged).
Students are

forbidden from covering their webcams during the period of the

examination

. Our inability to see you at any time during the examination may result in disqualification.

During the examination,

you are not permitted

to

leave your position

. You are advised to adequately prepare before commencing the examination.
In the course of the examination,

you are not permitted to click outside of the examination page for another tab or any other application on the computer for any reason, including for use of a system calculator, a calculator will be provided on the examination page

. Departure from the examination tab may result in disqualification.

Nobody is permitted to be around you during the period of the

examination

, not even members of your family. You may be disqualified if anybody is seen around you during the examination.

The duration of the examination is 30 minutes.

Your time starts counting immediately you click the start button and continues to count even if you log out before your 60 minutes lapses.
In the event that you run out of time, your examination will automatically be submitted.

Use of face mask or face caps during the

examination

is prohibited

.
Please note that

the

examination is only accessible on the examination scheduled

date and time

.
Recommended browser versions: Google Chrome 86 / Mozilla Firefox 84 or later.
For assistance before and during the examination, contact us via the following numbers 08062591738, 08086018937, 08086018937 or email gst@unilag.edu.ng