UNILAG Hosts 2nd Varsities Debating Championship
---
---
University of Lagos, UNILAG hosts 2nd varsities debating championship.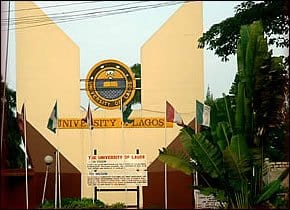 The University of Lagos will host the 2nd All-Nigerian Universities Debating Championship (ANUDC) from January 23 to 30, 2015.
The Opening Ceremony of the championship which has the theme: 'Power, Security and Accountability in Governance' will hold on Saturday, January 24, 2015 at 6 p.m. in the Main Auditorium, UNILAG, Akoka.
The championship serves as a precursor to and a means to increase the participation of Nigerian universities at the Pan-African Universities Debating Championship (PAUDC). It will offer a platform for Nigerian students from various universities in Nigeria to come together and engage in healthy and intellectual battle.
The event will also provide an opportunity for members of the larger debating communities, from Nigeria and outside the country, to serve as adjudicators and horn their skills while contributing to the growth of debate in Nigeria and Africa.
The event is open to all members of the University Community for participation and attendance. Registration has already commenced on-line via: anudc.unilag.edu.ng. For further details, please log on anudc.unilag.edu.ng or send an e-mail to locanudc@unilag.edu.ng or call:
Dr A. K. Adebayo, Chairman, Local Organising Committee on 08023877638;
Dr. Yewande Ntekim-Rex, Deputy Chair, Local Organising Committee on 08023151444; or
Mr Princewill Nwazue, Secretary, Local Organising Committee on 08028250178.