UNILORIN Female Medical Students Get Daily Trust Scholarship
---
---
10 female UNILORIN medical students get Media Trust Limited scholarship.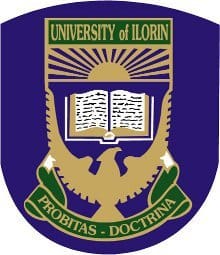 A new set of 10 female medical students of the University of Ilorin have joined the list of beneficiaries of the scholarship scheme instituted by Media Trust Limited, publishers of the Daily Trust, Weekly Trust, Sunday Trust and Aminiya.
The new beneficiaries were presented with their cheques at a ceremony held at the College of Health Sciences last Wednesday (September 24, 2014).
Under the medical scholarship scheme instituted by the company seven years ago, 10 female students from three benefitting universities in the three geo-political zones of Northern Nigeria are selected annually and awarded scholarship to the tune of N100, 000 until the completion of their medical training.
Other benefitting universities are the University of Maiduguri (North-East Zone), Usman Dan Fodiyo University, Sokoto (North-West Zone). The University of Ilorin is selected from the North-Central Zone.
The Provost, College of Health Sciences, University of Ilorin, Prof. Wahab Johnson, described the initiative of Media Trust as a laudable one, which would go a long way in encouraging the female students and elevating them to be at par with their male counterparts.
Prof. Johnson said, "It was a pleasant information to note that you have aptly selected the so-called weaker sex, they are no longer weak anyway. I think your philosophy of wanting to encourage or elevate the other gender to get to class with the male gender is a laudable one. I want to pray that this association with us will not be something that would fritter away in the shortest possible time. I also want to pray that whatever you are doing in terms of community service, I understand it is not only this state you are extending this to, God in his infinite mercy will replace wherever it is coming from."
The Provost noted that "it is not easy for a profit-making company to do this kind of thing. Media Trust is not the only media organisation but it is noteworthy that you are probably the only one that has identified this area of community service".
Prof. Johnson called for more areas of support from the company in terms of building hostels and improving the infrastructures of the college.
Presenting the cheques to the beneficiaries on behalf of Media Trust, the company's Administrative/Legal Officer, Mr. Umar Ibrahim, explained that the gesture was part of the organisation's corporate social responsibility (CSR) aimed at encouraging the students to do more in the society. He said that the medical profession is the life-centre of any society.
The Deans of the Faculties of Basic Medical Sciences and Clinical Science, Prof. A. A. Akande and Prof. O.T Adedoyin, respectively, were on ground to receive the Media Trust team, which included its Senior Advert Executive, Mallam Idris Abubakar and its Kwara State Correspondent, Mr. Abdullateef Aliyu.
RECOMMENDED: Check Here for More Scholarships and Opportunities.