UNILORIN Finds it Painful to Expel Students
---
---
University of Ilorin, UNILORIN described that expelling students from the University for cultism or other anti-social activities is a painful action.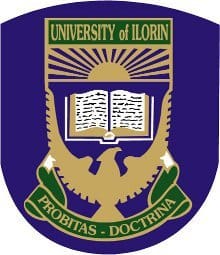 The Vice-Chancellor of the University of Ilorin, Prof. AbdulGaniyu Ambali (OON), has said that expelling students from the University for cultism or other anti-social activities is a painful but necessary action the University management occasionally takes to protect the lives and well-being of majority of other students.
Prof. Ambali stated these last Friday (June 12, 2015), while receiving the new Director of the Kwara State Command of the Department of State Services (DSS), Mr. V. Duru, who visited him in his office.
The Vice-Chancellor also expressed satisfaction with the service the DSS has been rendering to the University in ensuring peace and stability on campus.
Prof, Ambali commended the new DSS Director in the state for his professionalism and clear understanding of the University.
Pointing out that the nation should be grateful for having such a professional outfit, the Vice-Chancellor said that "the DSS must be commended for showing great professionalism in managing the security affairs of the country".
Maintaining that it is not easy to manage 35,000 students, who come from diverse backgrounds, Prof. Ambali called for the continued support of the DSS. "Through your cooperation, we have been able to maintain peace on campus and discipline among our students", he said.
The Vice-Chancellor told the DSS Director that Unilorin has staff from the 36 states of the federation, adding that the University is desirous of improving the access of Nigerians to education without compromising the quality of education it provides.
Earlier in his remarks, the DSS Director Mr. Duru, commended the University for the stable academic calendar it had enjoyed over the years and promised to sustain the cordial relationship between the Service and the University.
Mr. Duru also advised the University on areas where security need to be beefed up, saying that a generally acknowledged peaceful campus like Unilorin is, ironically, a veritable target of trouble makers, who would naturally want to rock the boat. As a result of this, he advised the University management not to rest on its oars.
The Vice – Chancellor was joined to welcome the DSS Director by the Deputy Vice-Chancellor (Management Services), Prof. Yisa Fakunle; the Deputy Vice- Chancellor (Research, Technology and Innovations), Prof. Gabriel Olatunji; the Deputy Registrar (Academic), Mrs. Rebecca Okojie, who stood in for the Registrar; the University Librarian, Dr. Joseph Omoniyi; the Bursar, Mr. Saka Abiodun Yusuf; the Dean, Student Affairs, Prof. Abayomi Omotesho; the Chief Security Officer, Mr. A. Tijani, the Deputy Director, Corporate Affairs, Mr. Kunle Akogun; and the Principal Assistant Registrar, VC Office, Mr. Abdullateef Sayuti.