University of Ilorin, UNILORIN plans marathon race to mark 40th anniversary and 31st Convocation ceremonies scheduled for October.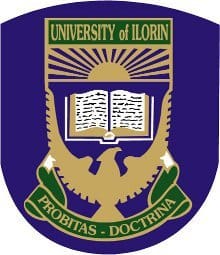 Over N2 million in cash and vehicles will be up for grabs at the maiden edition of the University of Ilorin Marathon Race scheduled to hold in October this year as part of the activities marking the institution's 40th anniversary.
Unveiling the logo of the competition at the University Auditorium last Monday (April 27, 2015), the Vice-Chancellor, Prof. AbdulGaniyu Ambali (OON), said that the 2-kilometer race, with the theme "Celebrating Academic Stability", will be staged in partnership with Sovereign Campus Concept Limited (SCCL).
Prof. Ambali, who was represented at the unveiling ceremony by the Chairman, University of Ilorin Sports Council, Prof. Uche Bassey Eke, likened the University's 15 years stable academic calendar to a marathon race, saying, "This is why the idea of Unilorin Marathon is welcome in its symbolic essence".
The Vice-Chancellor, who disclosed that the Marathon would be part of the activities to mark the University's historical milestone of 40 years of existence and 31st Convocation ceremonies, said, "As the logo of this Marathon is unveiled today, it serves as a reminder to us that the journey to October has begun and all hands should be on deck."
Speaking further in his address, entitled "Finish Line", Prof. Ambali acknowledged SCCL for its interest in empowering the students, promoting the school's image and its contribution towards making the University better.
In his own address, the University of Ilorin Director of Sport, Prof. Adetayo Talabi, said that the University Marathon will be the beginning of a better future for sports in the institution, even as he called for support, to make it a success.
Prof. Talabi explained that the Marathon would "take-off from Tanke area of Ilorin, through tipper garage, through University staff quarters, through the University academic areas and finally finish at the Unilorin Sports Stadium".
The Director of Sport disclosed that participants would primarily be students of the University of Ilorin and interested staff members, adding that invitation would be extended to five marathoners each from seven higher institutions in Kwara State: the Kwara State University, Malete; the Kwara State Polytechnic, Ilorin; the Federal Polytechnic, Offa; the Kwara State College of Education, Ilorin; the Kwara State College of Education, Oro; the Kwara State College of Education (Technical), Lafiagi, as well as Al-Hikmah University, Ilorin.