2 UNILORIN Students Get Bank of America Job
---
---
Two University of Ilorin, UNILORIN students get Bank of America Merrill Lynch, London, appointments after undergoing a nine-week internship training programme.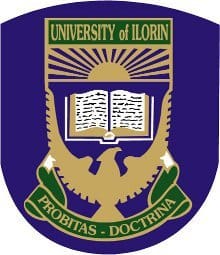 Two students of the University of Ilorin, Abeeb Adebayo and Ajoke Ogunshola, have been offered full time jobs with one of the world's top financial institutions, the Bank of America Merrill Lynch, London, after undergoing a nine-week internship training programme with the Bank in London.
Ogunsola, a graduating student in the Department of Counsellor Education, and Adebayo, a 400L student of the Department of Accounting, were selected to participate in the 2014 summer undergraduate internship having started out as "Campus Ambassadors". The programme is targeted at engaging undergraduate students from select universities across the country regardless of their disciplines or courses of study, but with flair for Finance.
In an interview with Unilorin Bulletin, Ogunsola said, "In my intern class, we were close to 200 from different continents of the world; Nigeria and Ghana represented Africa. Students were selected from the best five universities in each of these countries in order to meet the standard."
Ogunsola, who interned with the Global Market Division of the Bank, disclosed that she interned on the Commodities Desk and the Equities. On the contributions of the University of Ilorin to her success, she said, "I would say the University of Ilorin is still the best for many reasons. First, I was here for three and half years, not even up to four years- I had an academic session with no negative break whatsoever; there was no strike. I don't think any other Federal University can say that. I learnt in a conducive environment and I have professors that were willing to answer my questions. I think if I have not been in this kind of environment, I might not have been able to do so well because the challenges came and we are able to deal with it and above all, the University of Ilorin has a disciplined environment.
"By the grace of God, I should be graduating with a Second Class Upper in Counsellor Education; after which, I will undergo the national service year and then go back to London as a full time employee of Bank of America Merrill Lynch" Ogunsola said.
On his part, Adebayo said: "I gained a lot of experience that I wouldn't have learnt in the four walls of the classroom; an experience that would last me a lifetime. I learnt things like paying attention to detail, possessing good communication skills. It is not just enough to write it on your Curriculum Vitae, those are the things that I learnt on the job; the ability to work under pressure really matters. I was taught how to use Excel in the class, power point presentations and all that, but I never really had enough practice. On the job, I get to learn a lot of that, learn a lot of shortcuts in Excel, Power point, how to build a model, how to analyse financial statements properly, and how to predict what's going to happen to a particular company, value and many more."
In his reaction, the Dean of Student Affairs, Prof. Abayomi Omotesho, said, "We are very proud of them. They have represented the University very well. When we first got an invitation last year to attend the programme in Lagos, we were one of the few universities in the country that had that privilege."
He said, "I think they have portrayed the University well that they can compete with their peers anywhere; for them to have gone from this relatively backward background –talking about the infrastructure in the country, and to have performed so well. They have placed the name of the University on the world map, I am sure Merrill Lynch will be very willing in the future to take more interns from the University."
Prof. Omotesho enjoined them to "continue to be good ambassadors of the University because whatever you do has implication particularly for other people, once you have raised the bar. Anytime they see somebody from the University of Ilorin, the first thing will be we have very good experience with UNILORIN so let's try these ones too."
"The way the world is going today, it is your skills that really matter. I will encourage our students to identify areas that they can excel and where they have comparative advantage and make the best use of it. If your hobby becomes your job, then you know you are going to excel at it because you are happy doing what you are doing. Passing through the University, take as much as possible and act like a sponge and soak up as much knowledge as you come across and use it practically", the Dean advised other students.