NSDC on-the-move to Build Sugarcane Bio-Factory in UNILORIN
---
Last Updated on
---
NSDC on-the-move to Build Sugarcane Bio-Factory in UNILORIN: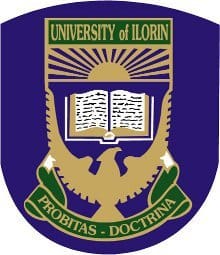 The National Sugar Development Council (NSDC) will soon build a sugarcane bio-factory at the University of Ilorin.
A Memorandum of Understanding (MoU) to seal the partnership agreement for the proposed project was signed between the two institutions last Monday (June 30, 2014).
Speaking at the Memorandum signing ceremony in the Vice-Chancellor's office, the NSDC Executive Secretary, Dr. Latif Busari, explained that when completed, the bio-factory would provide high-yielding, disease-resistant sugarcane seedlings for the use of sugarcane factory estates and out-grower farmers across the country.    Dr. Busari said that the seedlings would be mass produced through tissue culture in-vitro multiplication process.
  The Executive Secretary further stated that the seedlings' production would be need-driven, thereby eliminating wastage. In addition, he said that the Council would leverage on the competence of the University of Ilorin to ensure the success of the project.
Dr. Busari also disclosed that the NSDC would be seeking greater collaboration with the University of Ilorin because of its track record of academic excellence, research output and stable academic calendar.
In his own remarks on the occasion, the Vice-Chancellor of the University of Ilorin, Prof. AbdulGaniyu Ambali, assured the NSDC Executive Secretary that the University has everything it takes to make the project a huge success, noting that the time has come to take advantage of technology in ensuring food security in the country.
Prof. Ambali disclosed that the University has been able to carve a niche for itself through the commitment of its staff members.
The Vice-Chancellor submitted that the University would be able to admit only 9,000 out of over 100,000 admission seekers that applied to study in the University in the on-going 2014/2015 admission exercise. He, however, stressed that the University is rapidly expanding to be able to accommodate more students in future
The National Sugar Development Council (NSDC) was established by Decree 88 of 1993 to, among other things, promote the development of the sugar sub-sector through the provision of guidance on the development of sugar estates and the organisation of sugarcane out-growers schemes to enhance local production of sugar with a view to ensuring that Nigeria achieves at least 70 percent self-sufficiency in sugar requirements as soon as possible.
Officials of the NSDC present at the Memorandum signing ceremony included Mr. Samuel A. Kwabe, Mr. Ishaq A. Odewale-Suleman, Mr. Salihu Bkeke, Mr. Gambo Abdullahi and Mr.  Babangida Abba. Others were: Mr. Ahmed M. Waziri, Elder Adaga John, Mr.  G. M. Kawuyo and Arc. A. S. Usman.
TAGGED: www.unilorin.edu.ng | University of Ilorin : UNILORIN