SSANU Explains Why UNILORIN Workers Don't Go on Strike
---
---
Senior Staff Association of Nigerian Universities explained why University of Ilorin, UNILORIN workers don't go on strike.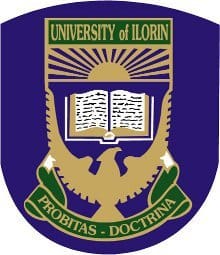 'it was the management that has not allowed the Union to embark on strike by always responding promptly to the demands of the Union'
The management of the University of Ilorin has been commended for not giving the unions in the University any reason to embark on industrial action.
The Vice-President (West) of the Senior Staff Association of Nigerian Universities (SSANU), Comrade Alfred I. Jimoh, gave this commendation last Friday (May 8, 2015), while speaking at the 51st quarterly meeting of the Western Zone of the Union held at the University of Ilorin Auditorium.
Comrade Jimoh noted that strike is a part of the strategies of the Union but stressed that it is not the only option. He added that the Union is not always eager to embark on strike.
The SSANU leader also commended the Unilorin Branch of the Union for its developmental strides and cordial relationship with the University management. He affirmed that the Unilorin Branch of SSANU is very active contrary to insinuations that the Union is dead.
Comrade Jimoh explained that it was the management that has not allowed the Union to embark on strike by always responding promptly to the demands of the Union. He called on the Vice-Chancellor to continue to see to the welfare of the University workers. "You must make your staff happy to continue to be better by far", he said.
The trade unionist made case for the payment of the earned allowances, reminding the management that the Federal Government had directed each university to pay the earned allowances from their respective IGR. He advised that the earlier the universities start the implementation, the better.
In his address, "Good Opportunity", the Vice-Chancellor, Prof. AbdulGaniyu Ambali (OON), stated that when the history of labour struggles in Nigeria is documented, the role of SSANU would occupy a vintage position due to the quality of leadership the union has been blessed with over the years.
The Vice-Chancellor, who spoke through the Deputy Vice-Chancellor (Management Services), Prof. Y. M. Fakunle, described the meeting as a good opportunity to move SSANU forward.
He said, "What is admirable about SSANU is that it is not adversarial as it strongly believes in constructive and peaceful engagements. This is a good philosophy as unions and university managements are supposed to be partners in progress".
In his welcome address, the Unilorin SSANU Chairman, Comrade M. A. Alfanla, said that the assembly was a vital stratum of the union, explaining that issues at various branches are first discussed at the Zonal level after which they are tabled at the National level.
Comrade Alfanla described the relationship between the University and the union as cordial. He praised the University for sponsoring members of the Union to conferences and also for promotion, conversion, appointment, staff welfare and review of the Conditions of Service.