UNIMAID Records High Enrollment, Despite Boko Haram in Borno – VC
---
Updated on by Olusegun Fapohunda
---
The Vice Chancellor, University of Maiduguri, Professor Mala Daura, said the University has continued to experience influx of students in spite of the continuous security challenges in Borno State. Over 36,000 students have recently applied to be admitted into the University of Maiduguri, despite the Boko Haram insurgency affecting the state. The second generation university is only allowed to admit 9,000 students every year.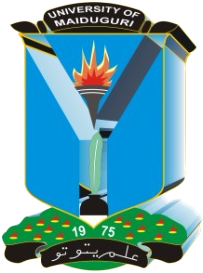 The Vice Chancellor of the University of Maiduguri, Abubakar Njodi, disclosed this to journalists on Monday, April 23, during the flag off of the university's 23rd convocation ceremony, noting that the institution is only allowed to admit 9,000 students every year, Premium Times reports.
UNIMAID Records High Enrollment ..
"The year before last we had a request of over 28,000 students who are vying for only 9000 spaces; so we took only 9000 and the remaining were asked to apply for another year.
"We thought the following year would be better. But last year, we had over 37,000 qualified candidates who wanted to enroll into the University of Maiduguri. But of the 37,000, yet again, we are only allowed to enroll 9000. And of these 9000, all of them, except for a few, who did not meet the requirements of their departments have registered.
"So that is to tell you that we are even doing better. Instead of the conflict bringing our enrollment and admission profile backward, it turns out that our challenge has turn out to be our strength."
The Professor of Physical Education said the greatest challenge ever experienced by the university was that of security especially in the past nine years.
Boko Haram has carried out attacks within and around the perimeters of the university leading to the deaths of students and staffers of the institution, including a renowned professor.
Despite the challenge, the VC said the university has never for once been shut, "and ironically the students enrolment which was supposed to dwindle continued to increase".
"As you are aware, the University of Maiduguri has never been closed, despite the sounds of bombs, guns amidst the risk of kidnapping in the last eight years," he said.
"The first few years of the insurgency actually affected the student enrolment in the university, which had to do with the fear parents expressed over the security of their wards," he continued.
He said the fear was later overcome seeing the resilience and proactive measures the university had been taking to secure its campus.