UNIOSUN Disclaimer Notice on Fake Scholarship Offer
Osun State University, UNIOSUN Disclaimer Notice on Fake Scholarship Offer
The management of Osun State University has been made aware of a social media post suggesting a scholarship for students who seek to enrol in Arabic/Islamic studies at the university.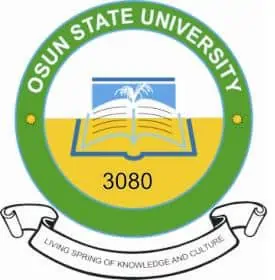 The University Administration dissociates itself from this post and urges prospective students, parents, and other stakeholders against falling victim to scammers by believing such a statement.
We would like to clarify that no University Department is permitted to admit students because all undergraduate admissions are handled centrally by the University and the Joint Admissions and Matriculation Board. As a result, all admissions that have not been duly validated by the University Registrar and JAMB are worthless.
For any inquiries about the University, all prospective students and stakeholders are urged to contact us via the authorised phone numbers displayed on the University website, visit our main administrative blocks on our various campuses, or send us messages via all of the authentic University social media handles.
We would want to reassure our stakeholders that UNIOSUN does not have any sort of prejudice toward any religion or other sentiments.
We are deeply devoted to producing entrepreneurial graduates who can have an influence on their environment while being globally competitive. As an institution, we have committed to building a one-of-a-kind university dedicated to academic innovation, skill-based training, and a tradition of quality in teaching, research, and community involvement.
University Public Relations Officer.