UNIPORT COHSE Part-Time Graduate Programmes Form 2019/2020
---
---
University of Port-Harcourt (UNIPORT) Centre for Occupational Health, Safety and Environment (COHSE) is now selling application forms for admission into its part-time graduate programmes for the 2019/2020 academic session. See the requirements and how to apply for UNIPORT COHSE Graduate Programmes form below.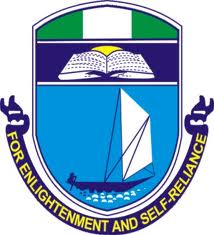 Applications are invited from suitably qualified candidates for admission into the following Part Time Graduate Programmes of the Centre for Occupational Health, Safety and Environment: (1) M.Sc. in Occupational Health & Safety (OHS), (2) M.Sc. in Environment & Safety (ENS), (3) Ph.D. in OHS, and (4) Ph.D. in ENS.
SEE ALSO: University of Port-Harcourt (UNIPORT) COHSE School Fees Schedule.
Our Post-graduate programmes are entrepreneurial in nature and industry driven. The programmes are run in collaboration with the Institute of Safety Professionals of Nigeria (ISPON), National Industrial Safety Council of Nigeria (NISCN) as well as International Certifying body like National Registry of Environmental Professionals (NREP, USA). In addition, students at COHSE are positioned to obtain recognized professional certifications such as NEBOSH International General Certificate and Environmental Awareness at Work, IEMA Associate Certificate in Environmental Management, IEMA Approved Lead Environmental Auditor and IEMA Approved EMS Implementation, and also benefit from ISPON membership registration. Our goal remains quality practical education and excellence.
Successful students at the end of the programme shall be awarded M.Sc. or Ph.D degree in OHS or M.Sc. or Ph.D degree in ENS.
UNIPORT COHSE Part-Time Graduate Programmes Aim
Our aim is to produce graduates of OHS and ENS with broad based training required as experts in industrial safety and environmental management in Petroleum, Power, Chemical, Transport and other sectors.
UNIPORT COHSE Part-Time Graduate Programmes Structure & Duration
PROGRAMME STRUCTURE: The programme structure is modular in nature. Each module is taught during weekends for about 40 hours a month – on Fridays from 12:00 noon to 4:00pm, and on Saturdays from 8:00am – 4:00pm, with continuous assessments and examination. For M.Sc., in addition to course work, there are group projects; internships in the industry for practical experience and research work that runs concurrently.
PROGRAMME DURATION: The programme duration for M.Sc. part-time option is 24 calendar months. The duration for Ph.D part-time option is a minimum of 36 calendar months.
UNIPORT COHSE Part-Time Graduate Programmes Admission Requirements
For admission into any of the two part time M.Sc. programmes, candidates must possess a 2nd class (Upper Division) Honours Bachelor's degree in Science or Engineering. However, Industry/Company workers with minimum of 3 years cognate experience who possesses a 2nd class (Lower Division) Honours degree with Cumulative Grade Point Average (CGPA) of 3.0 or above will be admitted. Requirement for Ph.D admission is M.Sc. degree with minimum CGPA of 3.50 out of 5.00 in Science or Engineering.
How to Apply for UNIPORT COHSE Part-Time Graduate Programmes
All applications shall be done through the application portal of the Centre online – www.cohseuniport.edu.ng/application/. Note that a non-refundable application fee of twenty five thousand naira (₦25,000.00) is to be paid during the application.
For enquiries, please call 09056214152; 08140392982; or e-mail: admission@cohseuniport.edu.ng