UNIPORT JAMB Regularization Procedure to Students
---
---
University of Port-Harcourt, UNIPORT procedure for JAMB late registration (formerly regularization) and other E-services such as correction of Data.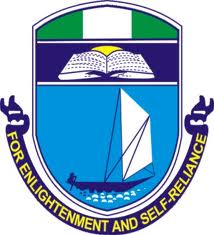 The management of the University of Port-Harcourt (UNIPORT) have released the JAMB procedure for late registration and other E_services suc as correction of data.
Each candidate is to pay for Late Registration online using ATM card or other e-payment channels available on the internet for any of the Board's services. Once payment is made, a transaction I.D. number will be issued to the candidate.
Each candidate is to complete his/her late application form or correction form online using the I.D. number issued after the e-payment has been made.
An Indemnity Form ready to be printed will be issued once the registration is completed and submitted online.
Each candidate is expected to print and submit the Indemnity Form to his/her institution for the signature of the Head of the Institution (or the Registrar in cases where such is so decided and the specimen signature also submitted directly to the Registrar of JAMB).
The duly signed Indemnity Form from the institution would be personally collected from the Head of Institution by the coordinator JAMB office in the State where the institution is domiciled.
Note: On no account should the form be sent through a proxy/the applicant.
JAMB State Coordinators have been instructed to upload the Indemnity Form to JAMB portal for JAMB Registrar's decision which will be communicated to the applicant and the Vice-Chancellor, Rector or Provost.
MSG Team.