UNN Commences Lectures Today After 2-Week Break
---
---
University of Nigeria, Nsukka, UNN continued with lectures that was disrupted by the compulsory mid semester break initiated by the management.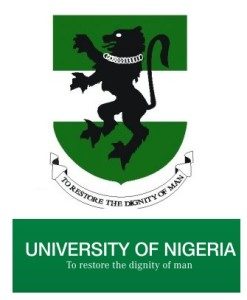 Following the earlier announcement by the management of the University of Nigeria, Nsukka (UNN) that all the students of the institution must go on a 2-week compulsory mid-semester break, we are glad to announce that regular academic activities have commenced at the university.
According to an official report release by the management, lectures will start Wednesday June 17, 2015 and students are expected back on UNN campuses immediately.
However, the University administration wishes to call on stake holders, especially staff and students, to be very mindful of the effects of drop in the electricity supply from the national grid especially in the provision of electricity and water generation within the university. The university will still continue to provide for these services within the limits of available resources.
However the University will no longer tolerate any action that will impede or hinder the smooth running of the university calendar.
Meanwhile a committee has been set-up to examine the immediate and remote cause(s) of the students' demonstration on the campuses before the mid-semester break.
MSG Team.