University of Nigeria Nsukka (UNN) Notice to Prospective Corpers on 2022 Batch 'B' NYSC Mobilization
The University of Nigeria, Nsukka (UNN) notice to prospective corps members on the 2022 Batch "B" mobilization exercise.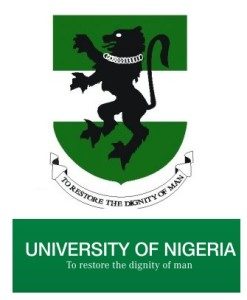 The National Youth Service Corps is in the process of mobilizing Prospective Corps Members for its 2022 Batch "B" exercise. Towards this end, the University of Nigeria will soon upload its outstanding graduands to the NYSC portal.
All candidates who have issues with their Jamb Registration numbers and were unable to register during the Batch A exercise are required to forward their details attaching their Statement of Result and Jamb Admission Letter to the email address stated below. Those that have done this before should cross-check the list attached to this memorandum for errors in Names, Date of Graduation and other particulars
Please note that all errors of omission or otherwise must be reported to the Careers & Students' Services Unit for immediate correction before the list is finally uploaded to the NYSC Portal.
All errors may be sent to the email careers.registry@unn.edu.ng for the attention of the Deputy Registrar no later than Friday, May 20, 2022.
Share This Post

: If you think this post can be helpful to somebody else, please share it using the buttons below!
Follow

Us

More Posts From ›› www.unn.edu.ng | University of Nigeria Nsukka : UNN