University of Nigeria Nsukka (UNN) Notice to Students on Late Registration
University of Nigeria, Nsukka, UNN notice to students who are yet to complete their registration for the 2019/2020 academic session and past sessions.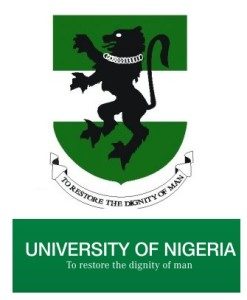 In what will excite many students of the University of Nigeria, Nsukka (UNN), especially those who are yet to complete their registrations, the management has re-opened the school portal to accept outstanding registration and also approved payment of penalty. 
UNN Late Registration Notice
Between October 2019 and March 2020, we had opened the portal for registration of the first semester 2019/2020 courses. After the 2019/2020 academic session resumption, we reopened the portal again in January 2021. On February 15 – 17, 2021, the portal was further opened for late registration before the commencement of examinations on February 22, 2021.
However, we have continued to receive requests from students who did not register for their courses from 2019 to date. The names of students who failed to register for their courses are not in the class lists printed for the purpose of taking examinations.
We also have cases of students who did not register their courses for previous academic sessions but went ahead to sit for examinations against the regulation. Without registration of these courses, these students will not be able to graduate.
Consequent upon the above, and in order to allow some of these students the opportunity to register their courses and participate in the ongoing examinations, as well as allow those who took examinations in previous years without registration to do so, the University Management has approved payment of the penalty for re-opening of the portal as follows:
2019/2020 academic session – N10,000.00
2018/2019 sessions and backwards – N30,000.00
Please note that this approval does not include overstay students.
 Affected students are advised to take advantage of this approval to register their outstanding courses.
/Sgd./
Dr Chris C. Igbokwe
Registrar
If you think this post can be helpful to somebody else, please share it on Whatsapp, Twitter, Facebook. There are buttons below for this (easy to use too)!
Tagged With : www.unn.edu.ng | University of Nigeria Nsukka : UNN