UNN PG Students Protest Fee Hike, Barricade VC's Office
---
---
University of Nigeria, Nsukka, UNN postgraduate students protest hike in fees and barricaded the office block of the Vice-chancellor yesterday.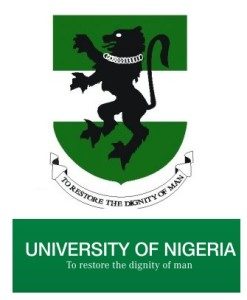 University of Nigeria Nsukka (UNN) postgraduate students yesterday barricaded the office block of the Vice-chancellor of the university in protest over hike in school fees.
The protesters sat on the ground to the entrance of the VC's office, carrying placards with various inscriptions.
Some of the placards read "Increase from N65, 000 to N145,000 is outrageous, no reduction no payment, N145, 000 increase for what, we say no to this outrageous increase in school fee".
Spokesman of the students, Mr. Paul Haaga, said: "To us, the increment is outrageous. We are not against any increment, but it should be reasonable. It is not fair to increase the fees for a session of nine months from N69,000 to N145,000. Where do they expect us to get that kind of money?
"We will continue this protest until the university reduces it. I do not think it is a crime for one to further his education in UNN."
Addressing the students, the Dean of Post-Graduate School, Professor Uba Chukwu said that there was wide consultation before the increase was made, noting that the university did not receive any subvention from Federal Government to run the post-graduate school.
MSG Team