University of Nigeria Nsukka (UNN) World Bank ACE-SPED M.Eng./M.Sc. Programmes Admission Form for 2019/2020 Academic Session [UPDATED]
University of Nigeria, Nsukka (UNN) WORLD BANK Africa Centre of Excellence on Sustainable Power and Energy Development (ACE-SPED) is now selling application forms for admission into its Master of Engineering (M.Eng)/Master of Science (M.Sc) Programmes for the 2019/2020 Academic Session. See the requirements and how to apply for UNN World Bank ACE-SPED M.Eng./M.Sc. Form below.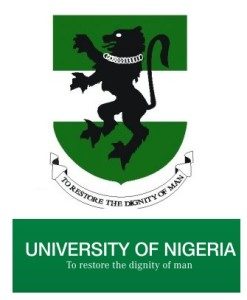 The Africa Centre of Excellence for Sustainable Power and Energy Development (ACE-SPED) is hosted in the University of Nigeria, Nsukka under the World Bank Africa Centre of Excellence (ACE) Impact Project.
Vision Statement
To establish a regional hub focused on addressing the energy and power challenges of sub-Saharan Africa through research, education and collaboration with sectoral partners.
Mission Statement
To create a functional problem-solving Centre of Excellence with capacity to carry-out power systems and energy development, knowledge transfer and human capital upgrade.
ACE-SPED is seeking suitably qualified candidates to join our M.Eng./M.Sc. programmes in our core focus areas in energy and power for the 2019/2020 academic session.
Philosophy and Objectives of the Programmes
The M.Eng./M.Sc. degree programmes of the ACE-SPED are guided by the awareness that the major developmental challenges in the Sub-Saharan Africa region are centered on non-existence or generally poor access to electric power and energy supply to the citizenry. This poor level of energy equity, energy security and environmental sustainability is a major threat to development. Auspiciously, the natural resources that can be harnessed to resolve these challenges are readily available, sometimes in abundance. However, the needed human capital and technology to harness these resources are often deficient in quantity and quality. The major aims of the M.Eng./M.Sc. degree programmes of ACE-SPED will, therefore, be to carry out impactful educational and research aimed at tackling the power and energy delivery challenges in Sub- Saharan Africa which includes: Lack of access to reliable electric power supply, Poor diffusion of renewable and alternative energy technologies, Shortage of high level skilled manpower to deploy and manage the power supply system.
Using student-centered, interactive and engaging educational curriculum, robust Research & Development themes with strong practice orientation, ACE-SPED intends to equip its graduates to deliver great impact on sustainable power and energy development in the region. The educational and research programs are structured in such a manner that would produce well-trained and focused young professionals equipped with the right skills to engage in diverse power and energy projects to address the afore-mentioned challenges.
Scope of the Programmes
The study is done by course work with research work to be presented in a project report. The programmes are hosted in collaboration with the relevant academic departments as shown below:
Department of Electrical Engineering
Department of Mechanical Engineering
Department of Agricultural and Bioresources Engineering
Department of Metallurgical and Materials Engineering
Entry Requirements
Applicants must possess B.Eng. or B.Sc. degree with at least Second Class Honours of minimum GPA of 2.75 on a 5-point scale (or 2.4 on a 4-point scale) from the University of Nigeria or any other recognized university or an equivalent qualification in the relevant disciplines in engineering or physical science.
Mode of Study and Credit Units
The programmes are by course work, to be examined in written papers together with research work, to be presented in a project report, but course work predominates over research and constitutes not less than two thirds of the total credit hours. Students are required to take prescribed compulsory and courses in their chosen areas of specialization. Pass mark for course work is 50%.
The various programmes in the collaborating departments are:
Eng./M.Sc. in Electrical Engineering

Power Electronics Devices and New Energy Systems
Power Systems and High Voltage Engineering
Automatic Control Systems

Eng./M.Sc. in Mechanical Engineering

Energy and Power Technology

M.Eng./M.Sc. in Agricultural and Bioresources Engineering

Renewable Energy Engineering

Eng./M.Sc. Metallurgical and Materials Engineering

Advanced Materials Engineering
Duration
M.Eng./M.Sc. programmes – 3 Semesters (18 Months)
Candidates are expected to have completed their programmes within this time frame.
Scholarship Opportunities in ACE-SPED
Limited number of scholarships covering tuition and sundry fees are available for successful applicants. In addition, the cost of accommodation will be covered for successful applicants from other West African and Central African Countries.
The following additional incentives will also be available to successful applicants, conditional upon their progress in their studies:
Industrial internship in collaborating industries.
Sponsorship to academic conferences.
Gender inclusiveness is a major policy thrust of the Centre. Consequently, special consideration and support will be given to successful female applicants. Female candidates are, therefore, encouraged to apply.
Points of Note
All national candidates must take a screening test on a date to be announced
Candidates that meet the requirements above but have already applied for the University of Nigeria Master programme as in this advert need not pay application fees again. They should send details of their application to the following email address: acesped@gmail.com
Shortlisted candidates will undergo an oral interview as part of the selection process
The last day for application or sending of email is on November 29th, 2019.
If you think this post can be helpful to somebody else, please share it on Whatsapp, Twitter, Facebook. There are buttons below for this (easy to use too)!
Tagged With : www.unn.edu.ng | University of Nigeria Nsukka : UNN