Why UNILORIN Enjoys Stable Academic Calendar - Omotesho
---
Last updated on
---
The Dean of Student Affairs, University of Ilorin, Prof .O.A. Omotesho, has attributed the stable academic calendar and the general peaceful atmosphere in the University to the unique culture of members of the University community.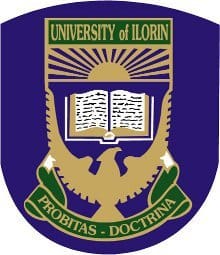 Prof. Omotesho told a gathering of students at the inauguration of the University of Ilorin Cultural Society Forum on Tuesday, April 15, 2014, that "at the University of Ilorin, it is our culture to respect the dignity of human life, it is our culture to be our brother's keeper, it is our culture to accommodate the religious and cultural differences that characterise most African nations, Nigeria and indeed the University of Ilorin".
The Professor of Agricultural Economics explained further, "Our better by far Students' Union has also adopted this habit of unity in diversity and that is why the Students' Union dedicated a special day for the celebration of culture during the Students' Union Week recently".
Prof Omotesho, who was represented on the occasion by the Sub-Dean, Student Affairs, Dr A. Yusuf, further lamented that cultural values have almost become extinct in the country, a situation, which he said, had "led to catastrophic ends with insurgencies in all parts of the country."
The Dean said, "The South-South kidnap for ransom, the South-West kidnap for rituals and the Northern part of Nigeria is bedeviled by the militant group called Boko-Haram. All these situations have been identified as consequences of deteriorating cultural values in our society. Youths that are supposed to be flag bearers have become flag desecrators." He expressed the belief that the Cultural Forum being established would help to revive the almost extinct values in our students.
"At this point, I hereby declare the Unilorin Cultural and Security Forum inaugurated and recommend that every student of this great institution be registered with this Forum, which will help build leadership capacity of our youths, promote cultural diversity and inspire our youths to become voluntary cultural ambassadors", Prof. Omotesho said.
In his address, the Programme Officer, Centre for Human Security (CHS), Mr. Ibukun Olagbemiro, revealed that the proposal to institute the Cultural Security Forum (CSF) was approved in 2013 by the Governing Board of Centre for Human Security and the United Nations Educational Scientific and Cultural Organisation's Institute for African Culture and International Understanding (UNESCO-IACIU) which are both academic arms of the Olusegun Obasanjo Library.
Mr. Olagbemiro said, "The almost six months strike by the Academic Staff Union of Universities (ASUU) almost marred plans to institute CSF as many of the institutions contacted for take-off were on strike." He however said, "Thank God for Unilorin, out of the schools that replied and consented to the proposal, the Deputy Registrar (Student Affairs) of the University of Ilorin, Mrs. Kikelomo Amogbonjaye Sallee, showed immeasurable leadership skills and commitment in facilitating this meeting today."
The Programme Officer disclosed that the objective of CSF is to promote African culture and human security among young Africans, adding that the Forum hopes "to promote cultural diversity in Africa, inspire African youths to become voluntary cultural ambassadors, enhance exchange of cross-cultural practices in the region and engage young people in best practices that preserve and promote African culture. "
Ace Your Exams: Join Our Online Classes For JAMB, WAEC, NECO & NABTEB Candidates