The Governing Council Chairman of Yaba College of Technology (Yabatech) Prince Lateef Fagbemi SAN, hinted that Yabatech has acquired state of the art security software that can detect any act of plagiarism in projects and thesis written by students and lecturers.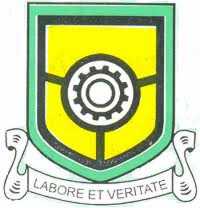 Fagbemi stated this at the 11th International Science, Technology, Education, Arts, Management and Social Sciences (ISTEAMS) conference organized by the Research Nexus Africa Network (RNAN) in collaboration with the Academic Staff Union of Polytechnic (ASUP) Yabatech chapter, where he spoke on the theme, "Plagiarism and its legal implications within academic environments: consequences on the institutions and offenders".
He said that the software could detect the slightest act of plagiarism and copyright fringes; with the software, the College was confident that products were now better secured and their final works, much more reassuring adding that the conference was apt as it brought to the front burner the unfortunate situation of plagiarism.
"Educational institutions must step up the quality control mechanisms and academic papers submitted by writers must be thoroughly checked to detect a possibility of plagiarism. This is where the deployment of technology comes in.
"Relevant software must be acquired by our institutions to detect any possible case of plagiarism so that it could be nipped in the bud". He said.
Fagbemi noted that plagiarism was prevalent not only in the higher institutions of learning but also in science, journalism, literature, film creation and other areas. The academic and intellectual industry, plagiarism was a serious ethical offence, therefore plagiarism cases could be detected even in works of famous writers, songs, filmmakers, philosopher, scientist, and public workers among others.
"Plagiarism is not in itself a crime, but can constitute copyright infringement" He therefore recommended that institutions must step up the quality control mechanisms, while government must set up legislative intervention in curbing the problem of plagiarism.
"Our laws must be re-jigged to cater for the menace as a specific problem which deserves a special and deliberate solution.
"The legislature must promulgate laws that specifically and pointedly address plagiarism, and all its variance, taking it away from the adaptation of the copyright laws, under which it is currently treated. I am optimistic that with a specific law in place, apart from the current copyright laws on them would increase, thereby raising the awareness and acting as deterrence to further culprits".