Post UTME Goldmine: 11 Varsities Make N1.7bn
---
Last updated on by Olusegun Fapohunda
---
Eleven Federal Universities make N1,577,414,000 or 1.5billion Naira from the sales of post UTME screening form – 2015/2016 academic session.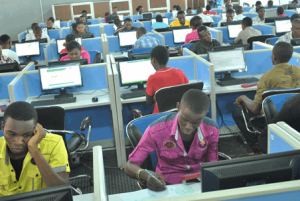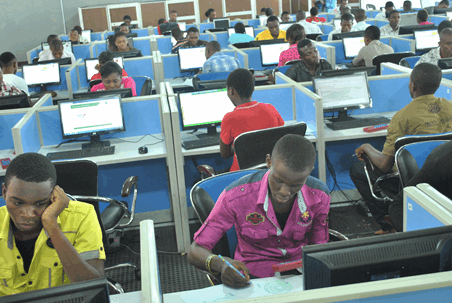 Following the submission of Joint Admissions Matriculation Board (JAMB) to the will of parents and students who kicked against JAMB's posting of students to institutions they didn't pick, eleven federal universities are to share the sum of N1,577,414,000 or 1.5billion Naira in the on going post UTME exercise across tertiary institutions nationwide.
Upon the purchase of University of Benin post-UTME forms, 60, 020 applicants, at 3,550 Naira each, would add 213,071,000/213million to the school's coffers. Being renowned for having the highest number of applicants, University of Ilorin has 85, 945 applicants who picked up the forms at 4000naira each and provided the school with 343,780,000/ 343million. The Lion's Den was not left out as the University of Nigeria, Nsukka, with 57, 539 prospective students, at N2,000 trapped 115,078,000/ N115million.
Birthed by Delta State Government, Delta State University would bracket 236,562,000 / 236 million, from 78,854 applicants at N3,000 each, whether they are admitted or not, whether they succeed in writing the exam or not. In the heart of the nation's economic capital, University of Lagos, with 49,059 applicants would bag 96,236,000/ 196 million at N4,000 per form.
The first capital of the nation, Calabar in Cross River State which hosts University of Calabar has generated N116,837,500/ 116million from 17,975 applicants at 6,500 per form.
Thirty eight thousand five hundred and twenty (38,520) applicants purchased UTME form at N4,500 from University of Ibadan, that would accrue N173,340,000 to the institution. Obafemi Awolowo University, Ile Ife, which exists for learning and culture charged each of the 34,409 applicants N3,500 and bagged N120,431,500/ 120million.
Voice of submission
Ahmadu Bello University, Zaria, and University of Port-Harcourt both charged 52, 785 and 28, 254 applicants respectively N2,000 for UTME and bagged N105,570,000 and N56,508,000 respectively. Despite the large number of applicants, the highest number that can be admitted in varsities is five to six thousand. The question then is; what happens to the rest?
Does it get turned over to the government as income? Does it count as internally generated revenue? Why not just produce the cards according to the spaces available? Why not have these exams conducted at minimal cost then charge students school fees upon admission? These are the questions some stakeholders ask. While others do not mind, "provided they get admission." Theirs is a voice of submission.
Mr Effiom Ekpeyong, whose son picked up University of Uyo's post-UTME form for N3,500 said; "I do not have a choice, before you finish clamouring here and there time has gone, the university will do what they want and the child will spend one year at home. Let him do it and go."
At N3,300 Mr Chijindu Chinazor bought post-UTME form for his child to test and hopefully get admitted into Federal University of Agriculture, Abeokuta, Ogun State. His reaction goes thus; "Am not bothered, provided they get admission. If people think education is expensive they should try ignorance. That is however not to say that we should be extorted from.
"My first daughter went in 2008, she bought her's 1,000 from University of Benin, that it is now 3,550 is a simple factor of inflation which is in every sector of the economy, why should the education sector be different?" Pastor Chuks Obi who has three wards that are sitting for post utme, lamented that UNIBEN has taken close to N20,000 from his coffers for his wards post UTME form.
Post UTME form
Analysing the amount he spent, Obi said, ''Before this post utme form came out, one of my daughters who is a student of Uniben asked me to send N1,500 each to her siblings for pre- post UTME test which I sent. When the actual form came out, she demanded I send N2,500 for the forms, Which I gladly did. I became worried when my daughter from UNIBEN called and said the form was no longer N2,500 but N3,550.
"I became alarmed over what I call unnecessary expense by some universities. What if I can't afford such amount, what of other parents who are unable to afford such amount for a candidate talk more of two candidates?''
An applicant of Uniben, Joy Obi said ''I thank my parents for paying my post utme form, however, the form is too expensive. I am not happy that some candidates will forfeit higher institutions due to high cost of form. I want the federal government to come to the rescue of students because education ought to be the right of every Nigerian child.''
Ace Your Exams: Join Our Online Classes For JAMB, WAEC, NECO & NABTEB Candidates