Ajayi Crowther University Guidelines for Returning Students - 2nd Semester 2016/17
---
Last Updated on
---
Ajayi Crowther University, ACU guidelines for all returning students for the second semester, 2016/2017 academic session.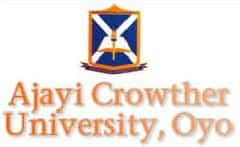 This is to inform all the returning students of the  Ajayi Crowther University (ACU), Oyo that the management of the university has released the guidelines they have to follow starting from 2nd semester, 2016/2017 academic year.
See also: Ajayi Crowther University Decisions On Students With Disciplinary Cases – 2016/17.
Ajayi Crowther University Guidelines for Returning Students
All students are to arrive as from the morning of Sunday, 23rd April 2017.
They must present Letters of Undertaking from their Parents and Sponsors. Students will be issued with clearance, which will be used to gain access into the Campus.
Students will be screened outside the gate under a canopy provided for this purpose.
No vehicle will be allowed into the campus. The University buses shall convey screened and cleared students to their hostels free of charge throughout the day.
All male students must be clean-shaven. Those with punk hairstyle or beards will not be allowed access into the University.
Students that have been expelled or placed on suspension will not be allowed into the Campus.
Students formerly residing at Peter Akinola Hostel are to visit Students Affairs' Office for their re-allocation letters to either Adetiloye or Lagos Hostels (See University website for the re-allocation).
Students in all halls of residence are to organize themselves to clean their toilets, supervise the operation of their water pumping machines, generators etc. with the assistance of the Porters. The cleaners hired by the University will continue to serve them notwithstanding.
The Students' Disciplinary Committee will now meet every month to decide on disciplinary cases. Students found guilty of infringing any Rule and Regulation will immediately afterwards be sanctioned.
The University has granted that Departmental Associations resume activities. They can charge association fees not more than ₦2,000 (Two Thousand Naira Only) per session. Association week activities must be held during the day. The ACUSA week activities will also hold as scheduled by the Association. Also, there should be no night activities during these Association programs.
The Eateries or Cafeteria on Campus have been barred from allowing birthday parties or allowing students use of their rooms for immoral activities.
Cakes can no longer be brought in from outside the campus. Birthday celebrants are advised to visit the ACU Bakery for this.
Students must not bring their phones to Chapel services and lecture rooms.
Kindly be reminded that the following offences attract immediate expulsion:
i.   Possession, trafficking and use of Indian Hemp and hard Drugs such as Cocaine, Tramadol, Revlon etc.
ii.  Sexual immorality and harassment
iii. Physical fighting and assault occasioning bodily harm
iv. Examination malpractices
v.  Stealing
vi. Membership of secret cults
vii. Possession of firearms
Electronic copies of the Students' Handbook will be sent to e-mail addresses of all students, parents/sponsors. It is also available on the University's website.
The Library will operate till 8:00pm daily.
Shops are now to close at 7:30pm and their workers should leave the campus latest 8:00pm. Students are to retire to their hostels latest by 8:30pm
It is illegal to be found alone with the opposite sex after 7:00pm. The classrooms and isolated places must not be used as hideout for sexual immorality. The University must not become a prostitution ground. Keep our campus safe and holy!