ASUU Extends Strike Indefinitely
ASUU Extends Strike Indefinitely Academic Staff Union of Universities
The Academic Staff Union of Universities, ASUU has confirmed the indefinite extension of its ongoing strike.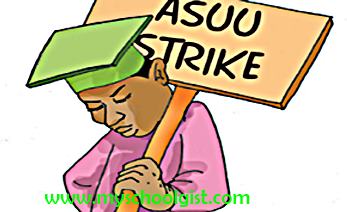 The Academic Staff Union of Universities (ASUU) announced on Monday that the strike will now be indefinite, which is in contrast to its usual practice of prolonging a strike for a set number of weeks or months.
According to the union, the government has not honoured any of the requests that caused the initial strike on February 14.
ASUU's decision, as stated in a statement signed by its President, Emmanuel Osodeke, was the result of an emergency National Executive Council (NEC) meeting held between Sunday and Monday at the union's national headquarters at the University of Abuja.
According to the union's statement, the ongoing strike is intended to safeguard Nigerian public universities from total collapse, which it attributes to neglect by successive Nigerian governments.
The lecturers' union expressed its sympathies to Nigerian parents and students for the anguish caused by the protracted strike.
The union stated that the strike was a difficult decision that had to be made in order to save public universities and the system. As a result, it sought Nigerians' support and solidarity in its struggle.
"If it had been under our hands, our universities would never have been closed for one day," the union stated.
"All of us are victims. To ensure that every qualified Nigerian youth who cannot afford the cost of private university education or international studies has unrestricted access to quality university education, we need everyone's understanding, unity, and sacrifice. ASUU strikes aim to save public education and ensure that governments (federal and state) use our collective wealth to support quality public university education. This is our common responsibility."