Kickstart Your Career with Dangote Graduate Trainee Programme
Are you a recent graduate eager to dive into the professional world? The Dangote Group Graduate Trainee Programme is calling! This exceptional opportunity offers you a chance to shadow seasoned professionals, participate in enriching workshops, and contribute to meaningful projects. It's more than just a training programme; it's a journey of personal and professional growth in one of Africa's leading conglomerates. Are you prepared to unlock your potential and soar to new heights in your career?
---
---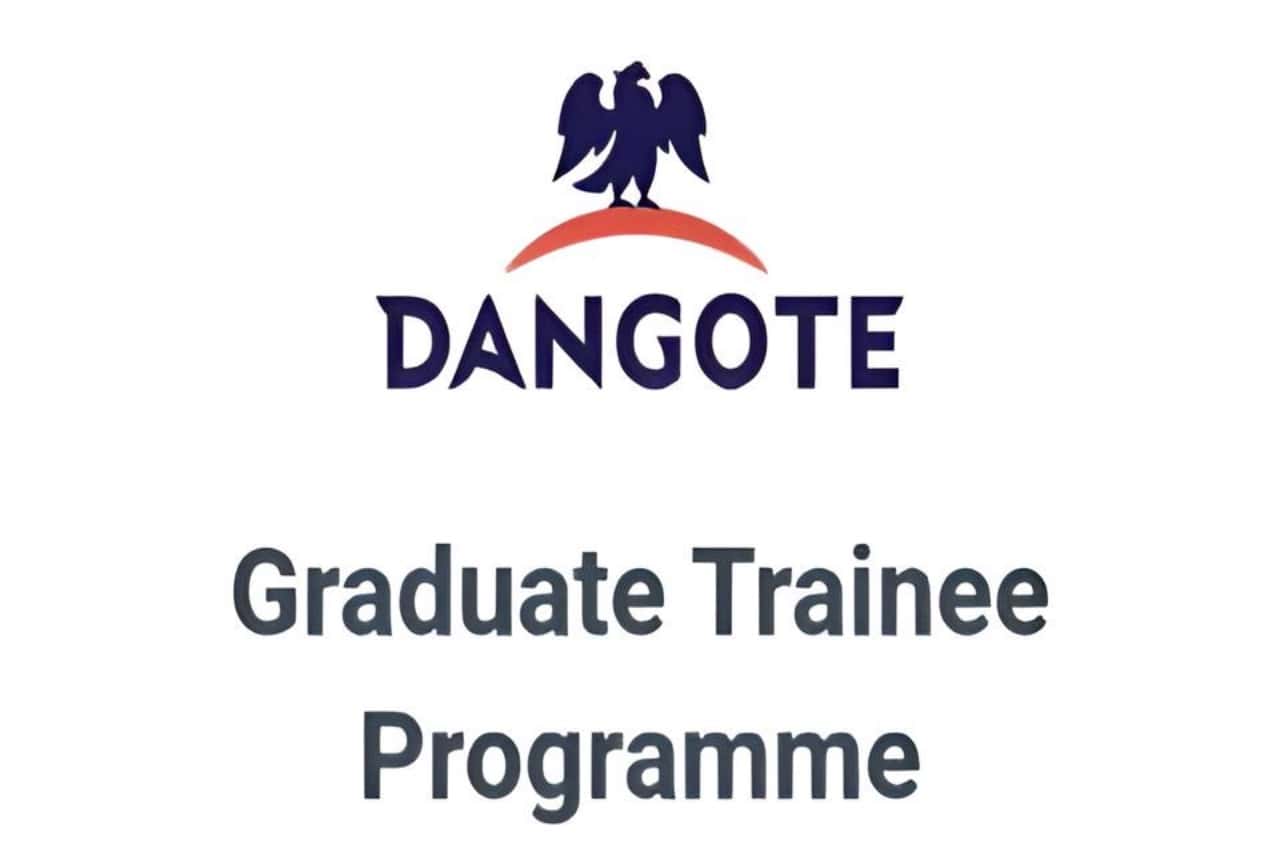 Are you a recent graduate looking to embark on an exciting career journey? The Dangote Group, one of Nigeria's most diverse business conglomerates, is offering an unparalleled opportunity through its Graduate Trainee Programme. This programme is your gateway to gaining invaluable experience in the bustling business landscape of Lagos, Nigeria.
🌍

Location

Lagos, Nigeria
🎓

Eligibility

Degree in Arts, Sciences, or Comp Sci. Under 28 yrs
📝

Requirements

5 O'levels, NYSC completion, MS Office proficiency
🌟

Opportunities

Shadowing, Training, Workshops, Fieldwork
💼

Experience

Practical, Diverse Departments Exposure
🚀

Growth

Professional & Personal Development
💡

Benefits

Health Insurance, Pension, PTO, Training
📆

Application

Ongoing, Apply Online
The Dangote Group: A Beacon of Excellence
The Dangote Group stands as a testament to exceptional business practices and product quality. With its operational headquarters in Lagos, it represents a cornerstone of West Africa's economic prowess.
Programme Overview
What You Will Do
As a graduate trainee at Dangote Cement, you will:
Shadow staff

across various departments, gaining a holistic view of the business.

Engage in practical training

, including attending meetings, workshops, and team-building events.

Document your journey

, keeping logs of your experiences and lessons learned.

Contribute to the team

by compiling reports and making presentations.

Offer innovative solutions

, analyzing existing systems and suggesting improvements.

Build professional relationships

, infusing positive energy into the organisation.

Support your supervisors

through research and assistance.

Experience diverse work environments

, with fieldwork and site visits.

Uphold the company's reputation

, representing Dangote Group with professionalism.
The End Goal
This programme is designed to prepare you for higher responsibilities and a promising career trajectory within the Dangote Group.
Eligibility Criteria
Who Should Apply
Educational Background

: First Degree in Social and Management Sciences, Arts and Humanities, or Computer Science.

Academic Excellence

: Minimum of a second-class lower or lower credit.

Age Limit

: Applicants must be 28 years old or younger.

National Youth Service Corps (NYSC)

: Completion required between 2023 and the application closing date.

O'level Requirements

: At least 5 credits in one sitting, including English and Mathematics.

Skills

: Exceptional written and verbal communication, proficiency in Microsoft Office, and a flair for innovation and creativity.
Benefits of the Programme
What's in It for You
Private Health Insurance

: Ensuring your well-being.

Pension Plan

: Investing in your future.

Paid Time Off

: Balancing work and life.

Training & Development

: Enhancing your skills and knowledge.
How to Apply
Take the First Step
Don't miss this chance! If you meet the criteria and are enthusiastic about starting a rewarding career with the Dangote Group, apply now. For detailed information and application procedures, click here for Dangote Group Graduate Trainee Programme.
Application Closing Date: Not Specified.