List Of Courses Offered by Delta State University of Science and Technology Ozoro
List of undergraduate courses/programmes offered at the Delta State University of Science and Technology, Ozoro.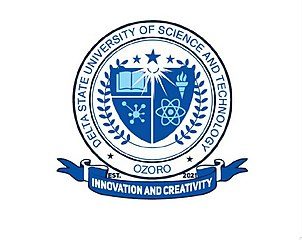 Delta State University of Science and Technology, Ozoro is a state government-owned and operated Nigerian university.
Delta State University of Science and Technology, Ozoro has been officially accredited and/or recognized by the National Universities Commission (NUC), Nigeria.
The university is set to offer undergraduate and postgraduate courses covering seven faculties: Agriculture, Science, Earth Science, Engineering, Environmental science, Information technology and Management technology.
Delta State University of Science and Technology Courses
Faculty of Agriculture
B.Sc Animal Production
B.Sc Agricultural Economics
B. Sc Crop Science
B.Sc Soll Science
Faculty of Administration and Management
B.Sc Accounting
B. Sc Banking & Finance
B. Sc Business Administration
B.Sc Entrepreneurship
B. Sc Marketing
B. Sc Transport & Marine Management
B.Sc Office and Information Management
B. Sc Public Administration
Faculty of Science
B.Sc Biology
B.Sc Chemistry
B.Sc Physics
B.Sc Mathematics
B.Sc Statistics
B.Sc Food Science & Technology
B. Sc Geology
B.Sc Environmental Management & Technology
B. Sc Marine Science
B. Sc Petroleum Chemistry
Faculty of Computing
B. Sc Computer Science
B. Sc Information Systems & Technology
B. Sc Cyber Security
B. Sc Software Engineering
B. Sc Journalism & Media Studies
B. Sc Library & Information Science
Faculty of Environmental Science
B.Sc Architecture
B.Sc Quantity Surveying
B. Sc Building Technology
B.Sc Estate Management
B. Sc Surveying & Geo-informatics
B. Sc Urban & Regional Planning
B. Sc Environmental Management
B. A Fine Arts & Industrial Design
Faculty of Engineering
B. Eng Mechanical Engineering
B. Eng Civil & Water Resources Engineering
B. Eng Electrical Engineering
B. Eng Computer Engineering
B. Eng Agricultural Engineering
B. Eng Chemical Engineering
B. Eng Marine Engineering
B. Eng Petroleum & Gas Engineering
B. Eng Material & Metallurgical Engineering
Use the Drop Down Below to View Courses offered by other accreditted Nigerian Universities
If you think this post can be helpful to somebody else, please share it using the buttons below!
Tagged with : Delta State University of Science and Technology Ozoro