DESOPADEC Donates Computers worth N40 Million to Schools
---
Last updated on by Olusegun Fapohunda
---
Delta State Oil Producing Areas Development Commission (DESOPADEC) donates computers worth N40 Million to schools.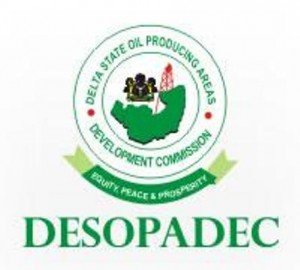 To facilitate the education of students in Ukwani Local Government Area, the Delta State Oil Producing Areas Development Commission, DESOPADEC, last week, donated an Information Communication Technology, ICT, Centre worth N40 million to the Obiaruku Grammar School, Obiaruku.
The centre has a library, 60 brand new computer sets and a brand new 20 KVA generator to power the facilities. Of the 60 computers, 20 are dedicated for the teaching of special students.
This is about the first time in the history of the commission that a centre of this magnitude is being built for the academic development of students. Elated students of the school came out to entertain the mammoth crowed that attended the commissioning ceremony.
Speaking at the ceremony, the DESOPADEC Commissioner representing Ndokwa nation, Sir Ken Okolugbo, said: "there is a computer theatre for the children with 40 brand new computers.
"There is also a library with computers to teach those who need special learning; we have an office and we have a reception and a brand new 20 KVA generator to power the centre, all courtesy of DESOPADEC."
Okolugbo, who broke into singing and dancing at intervals, said: "The thing you don't know is that, I have a wonderful 'oga'; my 'oga at the top", Dr Emmanuel Eweta Uduaghan, has given us the enabling environment that allowed us to achieve this success that you are seeing today in Ukwani Local Government Area; in Ndokwa nation and the entire Delta State.
"We have only just begun; we have just awarded a contractor for the building of a new administrative block for Obiaruku Grammar School and that will be started in two weeks from now. The ICT project is conceptualized because with Information Communication Technology, our students will go places.
"By the time they get to the university, it will not be impossible for them to become developers; to become system programmers and to become career students in terms of Information Communication Technology. We should know that today's world, without an ICT background, you are as good as nothing; even in accounting and medicine, if you are not computer literate you cannot become anything.
"In your professional studies like geography and architecture you need ICT; you talk of Corel draw, all has to be ICT driven; this was what informed my decision to embark on this project and making ensure that was implemented.
On the cost of the project, he said: "The entire project was awarded at the cost of N44 million but it cost the commission less than N40 million in terms of actual payment for building from the scratch to equipping, furnishing and the generator".
On the choice of Obiaruku Grammar School, Okolugbo said; "Obiaruku Grammar School is like a flagship in Ukwani Local Government Area; Ukwani Local Government Area has Obiaruku Grammar School is its headquarters and so we decided to centralize it in Obiaruku Grammar School.
"But we have seen it that this ICT has the capacity to serve the other schools around here, which was what we had in mind; so we will liaise with the Principal so that other schools can also benefit from it".
Commissioning the project, Chief Ominimini Obuiwevbi said: "The benefit of this project will come to fruition in years to come. I went to primary school; I went to secondary school; I never had opportunity of even seeing a computer, but, today, Okolugbo has brought computers to the door step of our children, which means our children will begin to know what is called computer.
"To those of us who are management consultants, we equally know that the role of computer in the overall development of a nation is very important in terms of business process management. Therefore, the impact that will be gotten from this project in the next 20 years will still be manifesting in the area of quality education to the people of Ndokwa ethnic nationality and that is why this project is second to none.
On the multiplier effect of the project on students, he said: "Tt will broaden their horizon of study. It will make them know that life is beyond your immediate environment. It will make them have greater passion for education that will accelerate them to future university education. As a matter of fact, I will copy this project to my mandate area".
Principal of the school, Mrs B.A. Otono, who was overwhelmed with joy, said: "The importance of computer education cannot be over emphasized these days when almost every transaction is done online. No matter how educated you are, if you lack computer education, you could be termed as half educated".
Thanking Governor Uduaghan, Okolugbo and the DESOPADEC, Otono said they were grateful for being counted as worthy to have the ICT centre .
Senior prefect of the school, Sunday Ossai, said: "I am really happy with this project because I have been in this school right from JSS, I have never experienced this before. Though they told us that they want to build an ICT centre in our school, but I never knew it will come to pass in our time".
Manager of the centre, Miss Akudo Nweke, on her part, said: "This is fantastic; when the honourable commissioner, Sir Ken Okolugbo, told me about it, I was impressed. He told me we have to run a training programme here; this is something I really love to do". Also speaking, the Chairman of the Local Government Council, Mr Christopher Ochor, said: "It is quite worthwhile; it is commendable.
This is part of what we have been crying for and I bless God that this is happening in our time with all thanks to Governor Emmanuel Uduaghan and our brother, Sir Ken Okolugbo".
Sir Eric Anigala, Delta North Chairman of the Peoples Democratic Party, PDP, while speaking at the event, said: "I am not surprised that this project has been completed is being put to use; the man Ken Okolugbo has done many wonderful things in the past before he became DESOPADEC commissioner". (Vanguard)
Ace Your Exams: Join Our Online Classes For JAMB, WAEC, NECO & NABTEB Candidates