Don Lauds Babatope, Oyetola for Upgrading Ilesa College to University
---
Last Updated on
---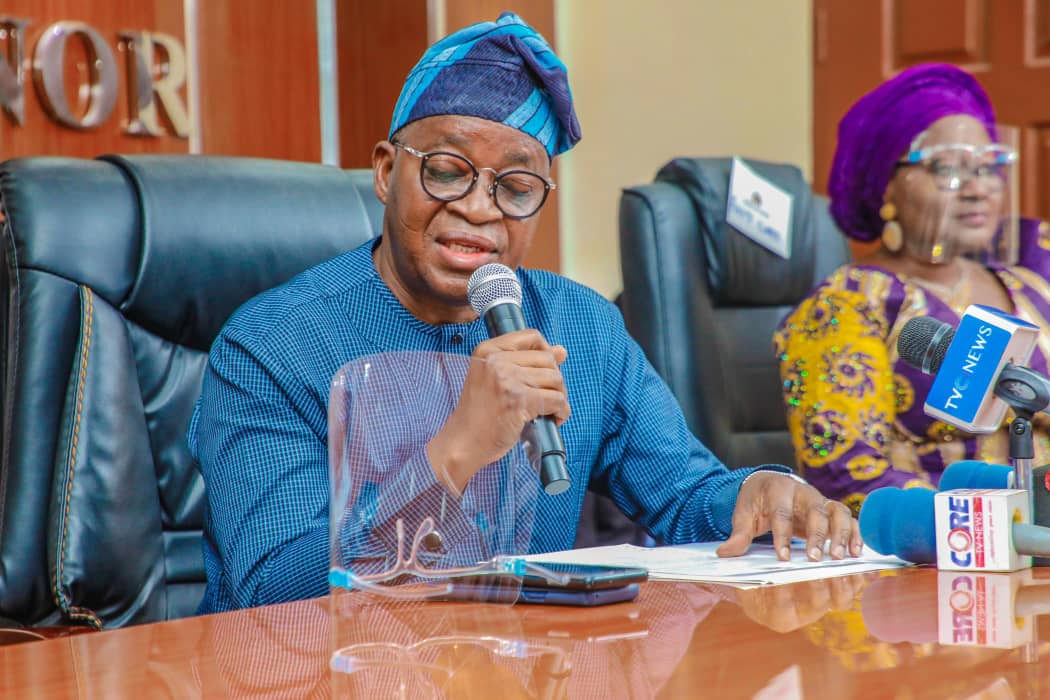 Prof. Dele Fapohunda, a retired university lecturer and food safety expert, has lauded the recent announcement made by the Governor of Osun State, Gboyega Oyetola, that the College of Education in Ilesa, Osun State, has been upgraded to a university.
Professor Fapohunda, who is also the chairman of the Board of Trustees for the Mycotoxicology Society of Nigeria, stated that the breakthrough was made possible by a suggestion made by the National Universities Commission (NUC) 28 years ago. According to the statement, a committee consisting of five people was established in 1993 with the purpose of formulating a plan for transforming the college into a state university.
The food safety expert said in a statement, "The report by the committee, which comprises Ayo Obiesan Abetesola, Dr. Femi Adewunmi, Prince Ade Oginni, Prince Victor Adebiyi, and Dr. Ayo Fatubarin as chairman, was presented to the then Minister of Transport, Chief Ebenezer Babatope, who promptly detailed one of his aides to begin interaction with the NUC to ensure a hitch-free verification by the commission.
"On June 27, 1994, the NUC team led by Dr. A.U. Kadiri visited Osun State and noted in its visitation report that the college was very qualified to be upgraded to a university." It also stated that the 'college had a total of 1, 565, 583 hectares, only one-third of which was built upon. The property was gazetted in Gazette No. 24 Volume 12 on June 11, 1987.' It also has a bold and ambitious master plan. According to the report, "the Dr. Lawrence Omole Library has a seating capacity of 1000, holds 100,000 volumes, and has bindery and reprographic sections."
"Ilesa's physical facilities are said to be superior to those found in many existing state and federal universities." The committee advised the state government to focus on courses with adequate and solid foundations, such as pure and applied sciences, humanities, law, and social and management sciences."
Prof. Fapohunda stated that the quality and quantity of the assessed parameters have greatly improved between then and now.
The NUC will assess four major criteria in an already operational university, he added. "These are physical facilities and libraries, staffing, curriculum, and funding," he explained. When the university is fully operational, these will be presented at the next stage of resource verification and subsequent programme accreditation.
He claimed that prominent Ijesa sons and daughters, including the late Chief Lawrence Omole, have pledged to donate structures and funds.
"In Ijesaland, the era of failed expectations has finally ended." The 28-year-old pregnancy will result in multiple births. With the current political will running its full course, and the establishment of a credible implementation committee led by Prof. Olu Aina, it is hoped that the 1994 recommendations, as well as many others, will be implemented without delay."
TAGGED: General News / Gists