EdTech Evidence for Entrepreneurs Course 2022
---
Last updated on
---
EdTech Evidence for Entrepreneurs Course 2022 is calling for applications from EdTech innovators and entrepreneurs based in Africa. The deadline for the submission of applications is August 18, 2022.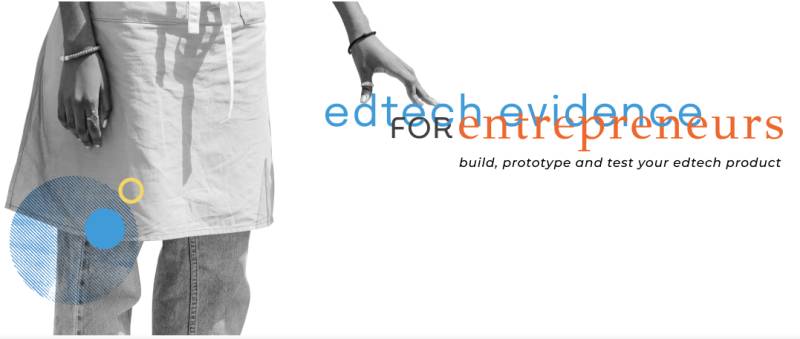 The EdTech Evidence for Entrepreneurs course is designed for African EdTech innovators and entrepreneurs who want to ensure that their EdTech products are based on the best available evidence for improving teaching and learning outcomes.
People working on EdTech products are always talking about how they want to incorporate more research on teaching and learning into the design of their product, and they are keen to show how their product builds on the best available evidence. But they're not sure where to begin. This course is designed to meet that demand.
The course, which is supported by the Bill & Melinda Gates Foundation, the Jacobs Foundation, and UK Aid, is designed to help you enhance your EdTech product by providing practical, evidence-based lessons from fellow entrepreneurs, industry professionals, and education leaders.
EdTech Evidence for Entrepreneurs Course Eligibility
You are developing or have developed an EdTech product or service for primary-level teachers and learners in sub Saharan Africa. You might have your own company or work inside an organisation where you are leading the development of the EdTech product or service;
You are based in East Africa (Cohort 1: Sept. 22, 2022 – Nov. 4, 2022), West Africa (Cohort 2: Jan. 16 – Feb. 24, 2023), or Southern Africa (Cohort 3: March 20 – April 28, 2023);
You are eager and available to actively participate in the course with peers and experts for 5-10 hours per week during the six-week session for your region;
You have professional proficiency in English (both written and spoken);
You are at least 18 years of age.
EdTech Evidence for Entrepreneurs Course Cost
Both the self-guided course and the cohort-based coach are offered FREE of charge. The cohort-based course is available by application only and each cohort will have roughly 40 participants who will need to commit to engaging in all course activities.
EdTech Evidence for Entrepreneurs Course Benefits
You will have the opportunity to connect with and learn from peers, get customised advice from EdTech, business, and education experts, and build relationships that will last far beyond the course end date.
You will receive a certificate of completion, a digital badge to share on your social channels, and will be eligible for a select number of micro grants.
How to Apply for EdTech Evidence for Entrepreneurs Course
Interested candidates who meet the criteria listed above should apply by clicking on the "Apply" button below:
The submission window for the first cohort (Eastern Africa) closes on August 18, 2022.
Ace Your Exams: Join Our Online Classes For JAMB, WAEC, NECO & NABTEB Candidates