List of Courses Offered by Federal Polytechnic Mubi
Federal Poly Mubi Courses — List of high-quality courses offered at the Federal Polytechnic Mubi, Adamawa State.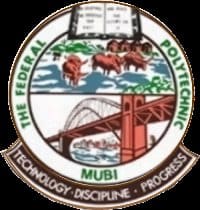 Federal Polytechnic Mubi is a polytechnic based in Mubi, Adamawa State, northeastern Nigeria. It was established in 1979 and since inception, the Polytechnic has endeavored to empower so many with both the technical and entrepreneurial skills needed to fight and alleviate poverty.
Federal Polytechnic Mubi, Adamawa State has been officially accredited and/or recognized by the National Board for Technical Education (NBTE), Nigeria.
SEE ALSO: List of Accredited Polytechnics in Nigeria.
Federal Polytechnic Mubi Courses
Below are the list of courses on offer at the Federal Polytechnic Mubi, Adamawa State.
ACCOUNTANCY
AGRICULTURAL ENGINEERING/TECHNOLOGY
AGRICULTURAL TECHNOLOGY
ANIMAL HEALTH AND PRODUCTION TECH.
ARCHITECTURAL TECHNOLOGY
BANKING AND FINANCE
BUILDING TECHNOLOGY
BUSINESS ADMINISTRATION & MANAGEMENT
CHEMICAL ENGINEERING TECHNOLOGY
CIVIL ENGINEERING TECHNOLOGY
COMPUTER ENGINEERING
COMPUTER SCIENCE
ELECTRICAL/ELECTRONIC ENGINEERING TECHNOLOGY
ESTATE MANAGEMENT AND VALUATION
FOOD TECHNOLOGY
FORESTRY TECHNOLOGY
HORTICULTURAL TECHNOLOGY
HOSPITALITY MANAGEMENT
LEISURE AND TOURISM MANAGEMENT
LIBRARY AND INFORMATION SCIENCE
MASS COMMUNICATION
MECHANICAL ENGINEERING TECHNOLOGY
NUTRITION AND DIETETICS
OFFICE TECHNOLOGY AND MANAGEMENT
PHARMACEUTICAL TECHNOLOGY
PRODUCTION TECH.
PUBLIC ADMINISTRATION
PURCHASING AND SUPPLY
SCIENCE LABORATORY TECHNOLOGY
STATISTICS
SURVEYING AND GEO-INFORMATICS
URBAN AND REGIONAL PLANNING
RECOMMENDED: JAMB Brochure (check the requirements for each programme).
Share This Post

: If you think this post can be helpful to somebody else, please share it using the buttons below!
Follow

Us

More Posts From ›› www.federalpolytechnicmubi.edu.ng | Federal Polytechnic Mubi