Federal University Oye-Ekiti (FUOYE) Notice on Certificate Collection by 2018/2019 and 2019/2020 Graduates
Federal University Oye-Ekiti (FUOYE) Notice on Certificate Collection by 2018/2019 and 2019/2020 Graduates
Federal University Oye-Ekiti (FUOYE) certificates collection notification to graduates of the 2018/2019 and 2019/2022 academic sessions.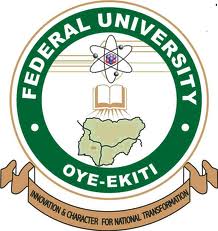 This is to notify the University's 2018/2019 and 2019/2020 graduates that their certificates are ready for collection. However, as a result of the National Industrial Action that is currently being carried out by the Unions at all of the Nigerian Universities, the collection of certificates has been placed on hold indefinitely until the strike action is over.
As soon as the strike action is over, the collecting of certificates will begin without further delay, and you will be required to provide the receipts and documentation that are stated below before you can collect your certificates.
 Original statement of result
Student ID card
Two passport photos
Receipt for payment of the convocation fee of fifteen thousand naira (N15,0000.00).
Receipt for the payment of ten thousand naira (N10,000.00) in relation of the FUOYE Alumni Compendium Volumes I and II
Alumni receipt
The above is for your information and kind noting
Share This Post: If you think this post can be helpful to somebody else, please share it using the buttons below!
More Posts From ›› www.fuoye.edu.ng | Federal University Oye-Ekiti : FUOYE